Our 2nd Calendar Year is in the Books!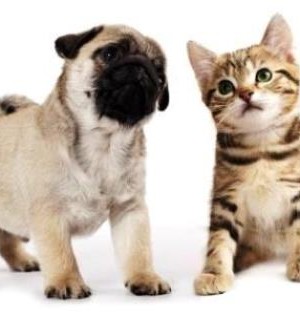 2014 was our first full year online with Pets in Omaha (we started in the summer of 2013) and we're very pleased with our place in the pet community. Thanks to our many Pet Partners and sponsors, we were able to publish nearly 200 articles on our Web site and look forward to bringing you more in 2015.
Here's a little look back at our year…
The highlight of our year was undoubtedly our "Warmest Wishes" Donation Day event which was held at Plaza Buick GMC in the fall. With the help of many generous community members, we were able to fill a UHAUL truck and two other vehicles with $5,500 worth of supplies for Town & Country Humane Society in Papillion. Food, medicine, toys, blankets, towels, dish soap, laundry detergent and more was provided to the shelter for everyday needs. Thanks to all involved- we're happy that our first event was such a success.
This year, we were inspired by the hard work of many organizations which help the pet community in and around Omaha. With this inspiration, we brought readers the "Nebraska Humane Society Spotlight Series," a page where we highlight the great things the NHS does. We were also inspired after attending a Nebraska Rescue Council meeting early this fall. The meeting introduced us to Mindi Callison, a puppy mill fighter from Ames, IA, and we told her story in hopes of spreading the message of her group, "Bailing Out Benji." We also met some great rescue folks at the meeting, spoke with them, told their stories and expanded our coverage of everything rescue in our "Rescue Friends" series. Another series, "Adoptable Pets" is just getting started and features pets ready for adoption from area rescues. Be on the lookout for many more stories from this series, the other new ones and our original series, too.
Our pet partners now number over 30 and these pet-friendly businesses make it possible for us to do what we do- connect the community with other pet lovers and pet service providers, as well as increasing the awareness of rescue groups and shelters in the hope that adoptions increase in the area. Many of our partners were highlighted in our "Pet Partner Spotlight" series and we'll continue to tell their stories in 2015. Over 30 how-to and informational articles were created by our editorial team, a number of training articles came with the help of Jaime Lundeby of Unleashed Omaha, our events page was often packed with fundraisers and pet events and the news column of our site saw over 70 items appear.
We were very pleased to bring you many "Help the Animals" stories, including one which urged you to download a mobile app for your smartphone and tracks your dog walks, turning your steps into money for area shelters. We also encouraged readers to sponsor Blue Cross pets, raised awareness of puppy mills with the help of Mindi and Bailing out Benji and covered the donation and fundraising efforts from the community (including our Pet Partner Urgent Pet Care in Papillion) which led to pet oxygen masks being provided to all fire stations in Omaha and Papillion. The Nebraska Humane Society's food bank was highlighted, as was Clinton, IA's Humane Society when its furnace broke in the dead of winter, and Hooves and Paws of the Heartland when their heating supply was stolen from them. Our readers helped with many of these efforts and we appreciate all the aid you provided the animals in need this year.
Our most popular features this year were our "Pet People" stories. These interviews reveal the love that these special people have for animals- their own and others. Look forward to more of these stories in 2015 and if you've got a suggestion on who we should put in the spotlight, let us know through our Contact Page. Here's a list of the people we highlighted in the 2014 series of Pet People:
Billy McGuigan of musical and stage renown
Kristen Renton from FX's hit show, "Sons of Anarchy"
Alex Hoffman from KETV Channel 7
Mindi Callison of Bailing out Benji
Pam Wiese of the Nebraska Humane Society
Mark Langan, author and Field Operations for the Nebraska Humane Society
Jacki Ochoa (we miss her) formerly of WOWT-Channel 6 News
State Farm Agent and artist Gary Kudym
Malorie Maddox of WOWT-Channel 6 News
Jennifer Griswold of KMTV Action 3 News
World-famous photographer Jake Olson
Morning Blend host Mary Nelson
Guide dog advocate Kay Konz
Author Shelley Wilson
Ritch Cassidy of radio and the Ralston Arena
Omaha Public Library Director Gary Wasdin
Matthew Smith of WOWT Channel 6 News
With nearly 31,000 visitors in 2014 seeing almost 50,000 pages on our site, we grew significantly from 2013. Our number rose steadily with the help of many stories, but one in particular. On Mother's Day, Husker's Hope Rescue in Beaver Crossing, just west of Lincoln, was hit by a tornado. We posted photos and spoke with people from the shelter, told their story and urged readers to help. Over 8,000 people saw that story. We hope we were able to provide some goodness out of that tragic situation.
Here's to 2014 and more success in 2015! We're nearing 2,000 likes on Facebook and 300 followers on Twitter, so if you haven't already, follow us! Also, subscribe to PetsinOmaha.com by registering on our homepage. Thanks to all of our readers and partners from us- we're grateful our community cares so much for its pets! Happy New Year!