5 Ways to "Go Green" with your pets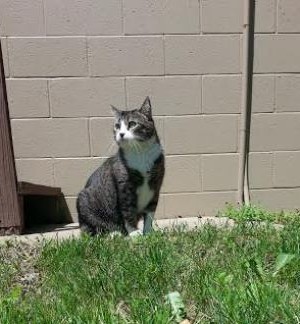 There are countless things you can do, big and small, to make a positive impact on the environment. "Going green" isn't just a trend, it's a new way of life for those of us who are looking to make the world a little cleaner for the future. And for those of us with pets, here are five great ways to "Go Green."
1. Buy in Bulk
Buying things in bulk will help you in two ways. One, it will help you cut down on the number of trips you have to make to the store. This will also help cut down on the packaging costs. Less packaging you toss out means less "stuff" that goes to a landfill or recycling facility, too.
2. Recycle, Recycle & Recycle!
A recent study found that less than 20 percent of owners who feed wet food to their animals recycle the containers food comes in. A little over 50 percent of cat owners recycle their empty food cans. Help boost that number by recycling cans, used-up plastic food bowls and toys, and anything else you can.
"It's important for people to be aware of just how many cat food cans are currently sitting in landfills," Mark Brodeur, Director of Environmental Sustainability for Nestle Purina said in an article that accompanied its research.
Check your pet food bags for the recyclable arrows, too. If you don't see the recyclable arrows don't worry! You can send your dog food bags to TerraCycle for free and then they will melt them down and repurpose them.
3. Use biodegradable waste bags
You may think that you are putting those grocery or newspapers bags to good use by repurposing them into poop bags, but it actually makes the situation worse. Plastic bags are not biodegradable, which means when you send them to the landfill with poop, that's where they will both stay.
Although some poop-bag brands may claim to be biodegradable, it's important to do your homework. The Federal Trade Commission requires that for something to be biodegradable it has to decompose in under a year.
Instead, try these compostable brands: BioBag, PoopBags, Earth Rated PoopBags, Flush Doggy, Harry Barker "no. 2" Bags, Dogipot and Eco Dog Planet Doggie Waste Bags.
Also, while you're thinking about it, don't put plastic bags in your recycle bins. Sorters say plastic bags often clog up recyclable sorting machines. Take your unused plastic bags back to the grocery store; often, there's a bin you can put them in to be repurposed safely.
4. Choose an environmentally friendly cat litter
A lot of popular cat litters use bentonite clay (that helps clump cat litter) and the stuff is usually sourced from destructive strip mines. These litters are also non-biodegradable.
Litters can be made out of just about everything, including wood shavings, paper, and even corn and wheat products.
There have been questions raised about the safety of a corn-based litter because of the possibility of Aflatoxins. Corn-based litters are carefully packaged to keep moisture out to prevent aflatoxins but there is no foolproof way to control it once the bag is opened.
In any case, cat litters that are made of basic, recognizable materials are more environmentally safe than clay-based litters.
5. Make your own toys!
You can make a lot of toys out of products that you would've otherwise have thrown away. Cats are easily entertained by toilet paper rolls or an old T-shirt can be turned into a pom-pom. Dogs can easily be entertained by wrapping a bottle in a T-shirt. A simple Google search fill provide many more ideas.
Saving a little cash is another plus that comes from making your own "anything," including toys.
Use these tips and seek more opportunities to make our planet a little safer and cleaner!