50 gifts sure to make pets smile this holiday season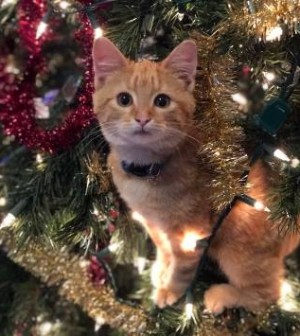 1. First, consider this post a resource and gift to you and your friends from Pets in Omaha! We've got some cool gift ideas and some other tips on shopping and giving this holiday season that you'll (hopefully!) be thankful for. Here we go!
2. Imagine having your loved one's favorite pet (past or present) gracing the Christmas tree this year and forever! Click here to find out how that special pet can be painted on a frosted glass ornament with lifelike quality.
3. Pups need a little help staying warm in the winter, so check out this reindeer shawl dog sweater that is both cute and functional!
4. What dog wouldn't love plush cotton-blend fabric reaching across all four sides of its bed? A non-slip bottom also makes this bed stay put, which is a nice perk!
5. Support the folks who fight puppy mills every day at Bailing Out Benji by purchasing a hooded sweatshirt, a comfy t-shirt, or any number of other cool wearable gifts. Click here to see a nice selection of examples.
6. If we know anything about kitties, it's that they love to scratch and hide in comfort. How about buying that special cat lover a Cat Cabin that satisfies both needs for kitties? Take a look at one here.
7. Give a gift of monetary support to our largest shelter for homeless animals, The Nebraska Humane Society. Gifts can be general, made toward a specific program, in the name of your pet or loved one, as a memorial, etc. There are many options and a great percentage of your donation always goes towards beneficial social programs, education, and animal care.  Donate here.
8. Canvaspop.com can take a photo of your pet an make it into an 18″ x 18″ pillow. Pretty cool.
9. If you're pup is feeling a bit "preppy," get her a fancy and festive collar. More than a dozen designs are available here.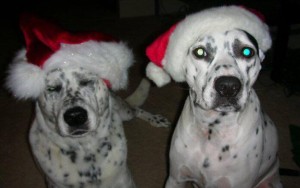 10. Holiday pajamas are a popular tradition. Why should your pet be left without her set? Check out these fun jammies and let Fluffball join in on the family fun!
11. Zazzle can take your kitty's or puppy's face and personalized a design on a water or food dish. These are super cute and give your pet's feeding station a personal touch. Click here to check it out.
12. Support the Nebraska Rescue Council! The Council was formed so that independent, state-licensed animal shelters and rescues can work together to promote one another, reduce euthanasia and provide information to the public about our organizations. A donation to the group can help rescues and shelters stay operational and apparent for animal lovers in our state. Click here to donate or find ways to get involved.
13. The Bascolor Rotating Butterfly toy is a super cool addition to your kitty's play area.
14. Pampering our pets is second nature. When your smallish pet wants to be toted around in her personalized carrying bag, you'd better be ready! Take a look at the bag here.
15. CAT. TUNNEL. Two words your kitty will go bananas over hearing. Make her dreams come true by grabbing this fun toy here.
16. Lounge, scratch, lounge, lounge some more, scratch, scratch, scratch. Kitties will love this one-stop shop of sleep and play, the Cat Scratcher Lounge. It's a great gift for your playful yet rest-prone feline.
17. Foster an animal! Rescues always work with limited resources and one big need is always foster homes. Before pets become part of their forever families, they usually need a place to grow, get healthy, and learn to be better socially. Contact your favorite rescue or shelter, get screened as a foster home, and start helping your humane friends save more animals!
18. The Snacks Catapult feeder incorporates your animal's drive to eat and hunt. Have a little more fun at mealtime with this cool food slinger!
19. Some pets need to feel regal. They're very important to us, but if she needs to be made to feel VERY VERY important, grab a Louis XVI-inspired bed here and bow down to the master of your home!
20. Sometimes, selfies with your dog are difficult. He's looking over there at a squirrel, she's always wanting to wriggle away… you know the drill. With this selfie stick that includes an attached ball sure to grab her interest, taking those ego-satisfying selfies gets easier.
21. Cat Catch is a cool LED-lighted toy that keeps kitty interested and playing for hours.
22. The Green Spot is an Omaha landmark for pets and pet lovers. Shop online or stop in (southeast corner of 72nd and Pacific) to see what's new in food, toys, accessories, and much more from one of our favorite local and humane pet stores.
23. A great gift you can give your favorite local rescue or shelter is time. Volunteers are always needed to enrich animals, man tables at events, transport animals, and complete myriad other tasks that humane organizations would typically pay staff to do. Contact your favorite group today and see where your time could do the most good!
24. Bird lovers rejoice! We haven't forgotten about our feathered friends… This bird activity center looks like fun and will keep birdies happy and hoppy all year long. We wish it were made in human size, but alas… Check it out here.
25. The feng shui in your space requires a pagoda for elegant and asian-inspired sleeping arrangements for your pet? Fear not, there's a special bed made just for you and it's here in time for holiday shopping.
26. Like our feathered friends, our rambunctious rodent pals are not forgotten this holiday season! After some long naps under the running wheel, some more long naps can be had in this hamster hideout, perfect for perching and catching some shuteye.
Interested in Instant Payday Loans for holiday expenses? Learn more at the link included here.
27. From sojos to cookies to chews, Long Dog Fat Cat's two Omaha locations have plenty of tasty treats for your dogs. Grab some new baked items or pick from the reliable standards in dog treats for a special gift. Your dogs deserve to partake in holiday dessert too, no? Click here to find LDFC's selection of treats online.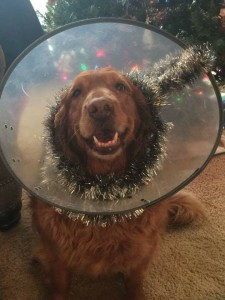 28. This cat castle is sure to keep kitty active and provides much appreciated views and napping spots. Enrich those kitties and treat them to some new digs!
29. A collapsible food and water bowl is always handy to have as you travel over the hills and through the woods to grandmother's house for holiday gatherings. Check out this Found collapsible bowl and be ready on those trips away from home!
30. This year has included a number of large-scale weather events that displaced many animals. Giant humane organizations responded to these tragic events and you may want to help by making a donation. To find out where you feel comfortable giving, check out Charity Navigator's website that reports on programs, financial info of organizations, and gives an idea of where your dollars can do the most good.
31. What's one thing you'll always need when bringing Fido out and about? And who among us doesn't want to make smart, educated decisions about the products we buy and the impact they have on the environment? Check out this easy-grip leash made from recycled plastic bottles! It has a pouch for cash or keys to boot.
32. For pups who snarf down food to quickly, we like to play food-time games to enrich and teach patience. A maze bowl will provide fun and mental stimulation for those eager chowhounds. Find a cool one here.
33. Sometimes, those quick eaters (and even slow ones) make a mess around their bowls come mealtime. For a better way to stay neat, check out this no-mess feeding system from Neater Feeder.
34. Betta fish are popular for kids and first-time fish owners. Why not give your fish friends a cool, outer-spaced theme to call home? Give this one a look and you'll want it displayed in your home for sure!
35. On a hot summer day, don't you wish you had a cool mat with heat-activated gel to plop down on? Here's one for pets who tend to go hard in the heat!
36. Mint-flavored Orbee balls are fun and durable dog chew toys that stand up to big teeth and provide big fun.
37. For that hard-to-buy-for pet or pet owner, think about gift certificates to any of our humane pet store partners! Woof & Whiskers is our newest and has a ton of great stuff to choose from, even for those picky pooches and challenging cats.
38. The KONG brand is surely one you know if you're a dog owner and there is no shortage in selection of KONG toys. These are built using the premise that dog's not only need to play to be healthy, but will be healthier as they play with KONG toys. Fun, rewards, and reasonable prices for durable and useful toys make KONG a popular toy all year long. Tennis ball toys, the original KONG, the KONG frisbee, and an assortment of other toys are available for purchase online and in your favorite stores for as little a $5, so stuff those stockings full! Click here for more on KONG toys. 
39. Outside KONG toys, Nylabone is maybe the most popular and recognizable brand of toy on the market today. Nylabones are great fun AND promote healthy teeth, so pet owners can't go wrong with these relatively inexpensive dog toys. Click here to find Nylabone products.
40. Many pets need to be boarded from time to time. Whether it's once per year for a vacation or a daily stay for working pet parents, dog boarding can be expensive, but also very valuable. For an assortment of dog boarding businesses in Omaha like The Paw Spa Pet Resort and Come Sit Stay, peruse the banners in the right column of our homepage.
39. Many local shelters and rescue have wish lists on Amazon where they identify products they use and would love to receive as donation items. From cleaning supplies to toys and office items, these things are all important and can't always be purchased at will. Click here to see Town and Country Humane Society's Wish List. Also, you can search for humane organizations at this link.
40. Lizard lovers will go nutso over the hottest arched tree bark basking platform and pet habitat hideout. Click here to grab one.
41. Pet owners know that wee wee and doo doo are part of the deal. Sometimes there are accidents and other times, especially with young pups and all cats, there are hidden spots in quiet places around your home that need attention if they could ever be found. For those hard to spot spots or the pet owner looking to make sure all the mess is cleaned every time, check out this UV flashlight that can show those "invisible" messes that are smelled but seldom found.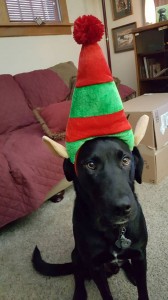 42. Vet bills are often unexpected and can make life complicated for pet owners. Check with your vets to see if gift cards are available or buy a policy for your furry friend. You'll be surprised at what's covered and how little it may cost to insure your pets.
43. Grooming dogs is necessary, fun, and can also be a little spendy. You can groom yourself at place like Woof & Whiskers, The Green Spot, and That Dog Wash, or you can turn the job over to professionals like Bark Avenue. Gift cards from these places to friends and family members will be much appreciated, too! See banners on our homepage or find the above businesses on Facebook to learn more.
44. And while there's nothing quite like having pets fresh out of the beauty shop, sometimes we wash at home. Emergencies or binds for time mean pets need washed asap or in between. There's an easier way to wash your pooch or pussycat should you need them in the tub. See a hose attachment with a gentle brush head that attaches to your bathtub's spout here.
45. In between grooming and washing is a necessary task: brushing your pet. Cats take care of themselves pretty well and a dog's coat is a hard-working machine, but animals can use a little brush job every now and then. The FURinator is a popular tool and comes in various sizes like this one meant for smallish dogs.
46. Unlike dogs and cats, bunnies aren't quite as adept at letting us know what they need. One thing you won't have to worry about watching is food levels with this tool, an automatic feeder meant for small animal habitats. Check it out and keep bunny happy with food whenever it's desired.
47. One way to give back that's super easy is to do your holiday shopping not on Amazon, but on Amazon Smile. When you shop there, you are able to tell Amazon where you'd like a portion of your purchase price will go as a gesture from you and Amazon. Choose from shelters, advocacy groups, rescues and many more beneficiaries when you shop on Smile. Click here to start shopping AND giving back!
48. Maybe your pup needs a little refresher course. Perhaps your mom's dog is a wild woman or your friends adopted a rambunctious pup. Training is essential in the first few months of an animals life. Luckily, there are great dog trainers who specialize in troubled dogs in homes where controlling behavior is an issue. Click here to see our training features and make sure to check out Dharma Dog Training and the Nebraska Humane Society, winners of the Best of Omaha categories for training many years running.
49. BazooK-9 Tennis Ball Launcher Gun. Need we say more? Find it here.
50. An interactive IQ Treat Ball dog toy (a 3″ or 4″ ball you fill with treats) gives your pup a mental challenge in getting a treat and a reward for playing along. A nudge this way and a paw that way produces a deserved treat your dog concentrated for and worked to receive.
Whether you are looking for that special toy for your special pup, a new and cushy respite for your loving kitty, or another something for a rabbit, lizard, or bird, this list should give you great ideas. What's more, we've got a number of gifts and gestures you can make toward your favorite humane organization. Happy Holidays from Pets in Omaha!