5th Anniversary Series: Activating the pet community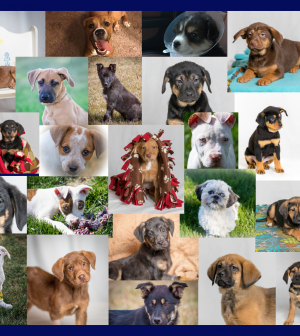 To celebrate five years of serving the pet and business communities here in Omaha, we're sharing five stories that exemplify what we think our content can do for Omaha and its pet lovers. Thanks to ComeSitStay, one of our long-time pet partners on Pets in Omaha, we're bringing readers our 5th Anniversary Series. Stay tuned for all posts in the series between now and the end of the month.
Post number one from the series (our Pet People series, featuring our first Pet Person Kent Pavelka) can be found here.
Our second post in the ComeSitStay 5th Anniversary Series is an example of the thing we love to do the most. When a shelter is in need, when a rescue is hurting for foster homes, or a special animal needs extra care, we write a "Help the Animals" post about whatever is at hand. One of our first Help the Animals posts came after we heard that, in the middle of winter, a shelter in Clinton, IA, lost its HVAC system.
With the extra work put in over the previous few weeks of brutal, Midwestern cold, the furnace had enough. Wind chill numbers were expected to reach -40 and -50 degrees in the coming days, so help was needed. We wrote a post as soon as we could, contacted our followers and readers, and crossed our fingers for the chilled animals across the river.
Read the entire story about Clinton and our call to action here.
Thanks to our pet community and others from "all over," the unit was replaced  within a couple of days. Here's an update we posted from Clinton's staff soon after we contacted it, wondering about any help we might have sent Iowa's way:
"We are happy to report that donations are pouring in from all over. We want to thank you for all your help we really appreciate getting the word out. Our New furnace goes in tomorrow! Thank You."
There have been a number of other Help the Animals over the years and we're reminded all the time of how great our pet community is, especially when it's asked to provide a helping hand to those who need it.
Click here to see other Help the Animals posts since 2013.
Expect the final three posts from this series in the next 10 days and thanks, as always, for reading and supporting us and folks like our sponsor at ComeSitStay.