Can you adopt these kitties?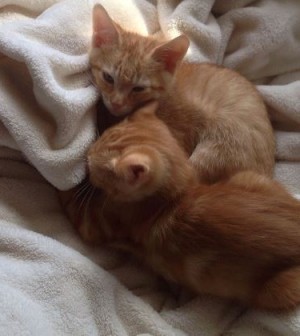 We love to highlight adoptable animals our rescue and shelter friends have waiting for you.
There are always cats available from area shelters and Feline Friendz, a local cat rescue, but these little guys are in the spotlight now! Check out their photos and descriptions, and if you are ready, contact Feline Friendz about these cute keeters.
Meet Bugsey!
Bugsey is a 2-year-old Maine Coon mix and he would love to go home with you!  He's a total charmer and a big ball of fluff. His tail also doubles as a feather duster! Bugsy loves attention and to be snuggled. If you set Bugsy down, he will patiently wait for you to come back for more snuggle time. He's laid back, friendly and gets along with other cats.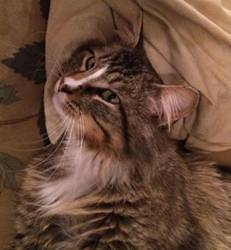 Meet Chloe!
Chloe was a house cat who made her way outside, suffering the consequences of the hard winter. She's a domestic short hair and is about 4 years old. Frostbite took a bit of her ears and she's missing some teeth, but that makes her even more lovable. She's a definite lap cat and would love a new, warm and safe home where she can live quietly and love all over you!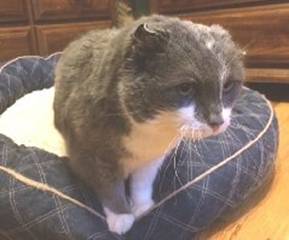 Meet Ella!
Ella is a one-year-old domestic short hair and is a very sweet girl. She was found in December and was looking for a place to have her kittens. In the -20 degree windchill, she was picked up and gave birth to 5 little keeters. She's been a great mom and now it is time to find a forever home. She's a bit shy, but warms quickly. Ella likes brushes, toys and to be petted. Ella is a sweetheart who would love to be your pal.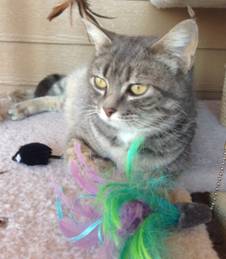 If you are interested in these cats or any others, please visit www.felinefriendz.org for more information. These kitties are waiting for you and a forever home.