Adopt-a-Friend from Hearts United for Animals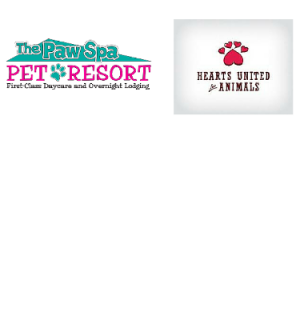 If you are looking for a new companion animal, you've got a bunch of options. Shelter animals and rescues in the area number in the hundreds on any given day. Make sure to check our Rescue Friends page to get in contact with dozens of rescue organizations we've featured there. Also, our Nebraska Humane Society Spotlight page tells you about its animals, programs and promotions.
Another wonderful option available to you is to adopt from Hearts United for Animals.
If you take a look at the Adopt-a-Friend page on HUA's website, you'll see that nearly 1,400 animal alumni are listed. You'll also be able to view Sanctuary Sweethearts, special animals we recently wrote about that are not up for adoption for various reasons including health, age and personality issues. The number of adoptable animals varies from day to day, but currently there are over 300 dogs available and dozens of cats.
When searching their site for dogs, you'll be able to browse by breed. Click here to see the available dogs.
Cats are also listed by breed and you can take a peek at the kitties by clicking here. 
If you've found a special animal on the site and want to take steps to adopt, know that the adoption process isn't quick, but its depth and scope is deep and wide for a reason. Hearts United for Animals is determined to place each animal in the right home. HUA takes a great deal of time to get to know each animal and can tell you in detail about his or her personality while you are in the midst of the process.
Click here to see about HUA's adoption process.  
HUA's success stories are many. If you think you are ready to add to the list, contact HUA!