Adoption Solves Population Problems, Saves Lives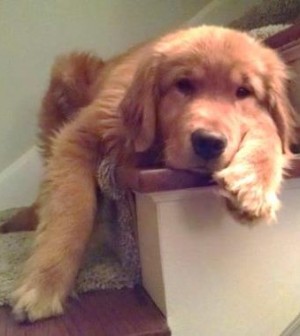 It depends where you look, but the numbers are staggering regardless of the source.
Some publications say the number of homeless dogs is in the hundreds of thousands. Other places, like the ASPCA, say it's more like 3 million. We've seen the number of animals that enter shelters nationwide placed at 5-7 million.
Here are some more numbers (and remember, these aren't simply statistics, these are animals we're talking about):
Sixty percent of the dogs and seventy percent of cats that enter shelters don't come out. Millions of them are euthanized because of a lack of space and resources shelters have to care for them.
On average, only 2 out of 100 cats that enter shelters get returned to their owners. Fifteen to twenty out of 100 dogs make it back home.
How can this be? The answer is not easy to articulate, but the sad numbers have less to do with shelters and more to do with the public who fails to spay and neuter, fails to microchip, fails to provide adequate care. Shelters are often vilified for euthanizing so many animals, but the choices are often limited. Shelters and shelter pets are often stigmatized as unsavory as a result.
In fact, there are studies which show shelter pets are thought of in a negative light by the public for other reasons. Many think that shelter animals aren't purebred. Though most are not, one in four are! The folks who don't consider shelters because "they prefer a certain breed" have the choice to get one from a store OR they can watch for one in the shelters. We'd like people to start with and end their searches in shelters. How does one do that? Watch your local shelter's social media pages and website, visit often and stay in touch. If you're looking for a special breed, you'll find it sooner or later.
Others say they'd prefer a kitten or puppy over an older dog. While we know the cuteness of young animals, we also know that they don't stay puppies or kittens very long. A dog that is even one-year-old is still young, but has probably been trained to "go" outside, may have had kennel training and has had more time to socialize whether inside or out of the shelter. Older animals are often the best fit for many people, too.
One independent study we've found (read it here) identifies three problems researchers see when talking to people about adopting from shelters. First, researchers found that shelters are often thought of as "pet prisons." Others say shelter pets are "second-rate hand-me-downs." The researchers have also identified that most people searching for a new pet buy first and adopt as a fallback plan. The goal is to convert people to an adoption-first mindset, that shelter animals are as good or better than animals for sale in shops or online, and "adopted pets are certified, pre-owned companions."
The same research shows that 14 percent of dogs acquired are adopted. The rest are purchased, found through friends and relatives or taken in as strays. On the same note, 16 percent of cats are adopted from shelters. These numbers are sad and need to change.
As dogs and cats are purchased, found or given instead of adopted, problems present themselves in shelters. Overflow and a lack of resources leads to higher euthanasia rates. While most animals come from somewhere other than shelters, most animals are less likely to be spayed or neutered as compared to shelter pets. And there is the mythical and cynical view that shelter pets are not desirable.
What then can you do to help solve these problems of population, high euthanasia numbers and perception?
First, visit your local shelter. See the care that the animals at Town & Country receive. Enjoy the clean, beautiful new building which houses the animals, staff and volunteers at Midlands Humane Society. Take a walk through the Nebraska Humane Society and see the clean space, the wonderful donors, the caring staff and the outreach programs going on there every day. Seeing what one sees in these places will change one's negative perception.
It's been stated many times before, but don't forget to consider all that comes with adopting an animal from your local Humane Society. Your animal will be spayed or neutered. It will likely have a microchip implanted for easy location when your pet is lost. Your pet will get immunized, groomed, bathed, rehabilitated if needed and so much more. Though we're not recommending it, buy a dog from a store, get him or her spayed or neutered, groomed, vaccinated, etc. and see how it compares to the low adoption fee you'll pay at a shelter.
Adopted/owned dogs live much longer than strays. Research shows positive mental and physical effects that pets have on their owners. Pets provide opportunities to socialize. Our companion animals bring us joy, accountability, responsibility and a load of other things that can't be overvalued.
Shelters hold pet events year-round. Fundraisers help bring needed funds to shelters so more animals can be saved, rehabilitated and provided with the best care possible. Shelters employ your neighbors and friends. Often shelters are the animal control agencies for your neighborhoods, cities and counties. The more you support your shelters, the more the shelters can support animals. It just makes sense.
Shelters and the spay/neuter clinics they run or work with do more for the overpopulation problem than anyone. Only 10 percent of the animals received by shelters have been spayed or neutered. With humane organizations like The Nebraska Humane Society, Midlands and Town & Country making sure each adopted animal is spayed or neutered, the number goes from 10 percent who come in unaltered to three-out-of-four owned pets being fixed. Unaltered female dogs can have puppies multiple times per year and have, on average, four to six pups each year. The importance of altering animals is obviously significant and shelters help to curb overpopulation.
Thanks to our sponsors for allowing us to campaign for shelter dogs this month! This article is brought to you by Pets in Omaha and courtesy of The Potting Shed. Click here to find them on Facebook!