AKC's Council Bluffs affililate to host massive dog event
Have you ever seen the acronym "AKC" at pet retailers, vet offices, or shelters? If you didn't already know, the AKC is short for the American Kennel Club. The organization's motto is "Discover. Learn. Connect. Sharing more than 125 years of passion for dogs."
The Club has more than 600 member clubs and 5,000 licensed clubs around the country and is one of the foremost advocates for dogs and their care. Their Web site, which can be found here, provides information on puppies, information for dog owners, facts and a focus on reputable breeders, and dog shows and trials, among other things. Their huge lot of information includes just about anything you can think of. Information ranges from veterinarian searches to tips on being a responsible pet owner, how to register you dog with the Club to dog therapy programs, breeder education, how to register you dog to compete in AKC sponsored dog shows and trials and much more.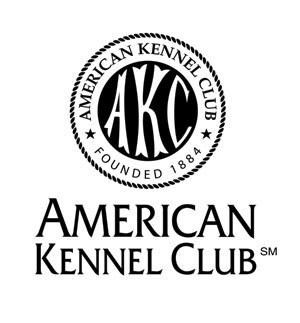 The Council Bluffs chapter of the AKC, in fact, is holding a dog show this weekend, November 16-17,  2013. The event will be held at the Century Link Center in Omaha. This event, called the Lewis and Clark dog show, will consist of a myriad of events and activities including trials and educational programs. Here's a list and schedule of events for the show that will be held from 9 a.m. to 5 p.m. both Saturday and Sunday that comes from Omaha's KMTV Action 3 News Web site:
Obedience and Rally Competition – sit, stay, fetch and more for both purebreds and non-purebreds
Conformation Competition – the beauty contests of the show showing the best of all breeds
Specialty Clubs on Saturday – Afghans, Borzoi, Cocker Spaniels
Vendors with every type of product and service from all over the country. This is your chance to buy those hard to find items not available at any other time New areas and activities for 2013
Interactive demo area featuring: How to do agility with your dog, how to teach your dog tricks and how to be obedient, how to have a community friendly pet, and how to keep your dog healthy, happy and well cared for.
Second Annual Dog Costume Contest sponsored by Natural Balance Dog Food & Petco at 2:00 p.m. on Saturday. Categories include: Most Creative Costume, Best Look-A-Like With Pet Parent Costumes and Multiple Dog Entries
Total information, schedules and $1 off coupons for the Lewis and Clark Dog Show are on www.lewisandclarkdogshow.com
The Council Bluffs Kennel Club is a member affiliate of the American Kennel Club and focuses on four types of competition: AKC recognized breeds, herding dogs, obedience, and AKC rallies.
For more information about the club, visit any one of the aforementioned links or contact Janell O'Connor at (712) 328-2697, or by email at mjoconnor@cox.net or follow this link. For further information about this weekend's events, contact Paula Presents via email at ppresents@aol.com or call (402) 346-3950. Also, check out the Lewis and Clark dog show Web site here.
Again, the event is at the Century Link Center in downtown Omaha this Saturday and Sunday from 9 a.m. until 5 p.m. Admission is $7 for adults; kids 12 and under get in for free.
Image credits: AKC logo (wagsandwhiskershouston.blogspot.com) Collie (flickr.com)