Animal Assisted Volunteers needed at Endless Journey, holistic end-of-life care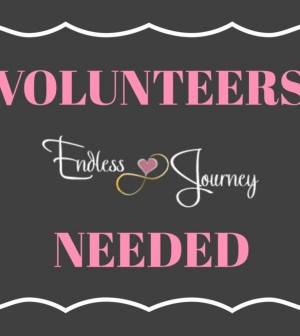 If you are a person who is animal assisted or has a therapy animal, an Omaha hospice service provider would like your help.
Endless Journey Hospice is an Omaha company that provides clients with an alternative and holistic approach to the end of life care they typically receive. An interdisciplinary approach comprised of a Medical Director, RN Case Manager, Hospice Aide, Social Worker, Chaplain, Bereavement Coordinator, Registered Dietitian, and Volunteer Manager work with clients and the company would like to add you as a volunteer.
To find out more about Endless Journey on the whole, visit Endless Journey's website here.
The company's mission statement reads: "The Endless Journey hospice experience will encompass the holistic philosophy in that the client and their family will be nourished physically, emotionally and spiritually as they prepare for end of life and beyond."
Endless Journey is currently seeking volunteers who are animal assisted and can devote a large amount of time to volunteering with Endless Journey. The service animals under the care of volunteers will be used to provide support to Endless Journey's clients. Volunteers will work in and around Omaha.
For more on how you or someone you know can volunteer, please email Alexandra Roosa at alexandra@endlessjourneyhospice.com.
Also, find out how an animal can become your
emotional support dog
. CertaPet is a great resource for this information.