Animal rescue groups hope to stop Sarpy Co. Fair's "Animal Scramble"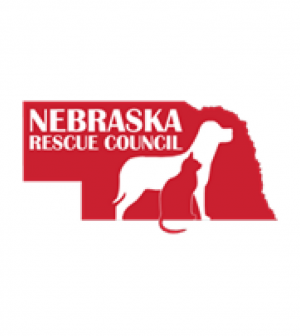 When you think "County Fair," you think of good, wholesome fun. Concerts, local fare, and meeting folks from all over are among the things enjoyed most. In Sarpy County, the "Animal Scramble" is something that many have enjoyed for many years. Others, however, hope to end the tradition in the interest of animals doing the scrambling.
From a recent press release from the Nebraska Rescue Council:                                 
Animal rescuers, shelter staff and statewide advocates have joined together to appeal to the Sarpy County Fair Commission to ask them to end the cruel "Animal Scramble" at the 2018 Sarpy County Fair. A petition, started on July, 6, 2018, has already gathered more than 1,000 signatures in opposition to this annual event, which encourages children to chase and catch baby animals (usually rabbits, chicks, and ducklings) for "amusement." The animals, raised by 4-H participants, are then sent home where families are unexpectedly forced to care for these newly acquired pets.
While marketed as entertainment, many people find these events offensive and it is frightening and traumatic to the animals involved. Such events do not promote humane care and respect for animals. This is certainly not the way of the Nebraska 4-H program that touts good animal husbandry.
The Nebraska Rescue Council (NRC) and our coalition of organizations rescue and care for thousands of animals each year, but our primary mission is to prevent cruelty before it occurs. The scramble is meant to be fun, but it is terrifying and confusing for the animals. These animals are prey animals and being chased triggers their fight or flight mechanisms – horrifying for the animals and dangerous for the children.
"We cannot sit by and watch as these animals are terrorized, chased and mishandled, which could result in injuries to both the animals and the humans," said Jessica Ellis, President of the NRC. "There are better ways to find homes for these pets if the 4-H child who raised them is no longer willing to provide their care."
"There is still time for the Sarpy County Commission to stop the 2018 Animal Scramble," said Misty Christo, NRC Member and Small Animal Manager for Town & Country Humane Society. "Surely the Commission would be willing to work with local rescue groups to find safe homes for these pets instead of dumping them on Sarpy County Fair goers."
Many of these animals are surrendered to shelters, abandoned to fend for themselves, or are left to die. The Sarpy County Fair Commission should take action immediately to prevent our local shelters from becoming inundated with 4-H castoffs and provide more humane alternatives for their participants to find safe homes for the animals in their care.
"All rabbits are prey species. However, the rabbits in the Animal Scramble are not wild rabbits and will not survive in the wild if abandoned," says Pam Orr, Educator for the Missouri House Rabbit Society. "Proper care through education should be the underlying theme to adopting out these animals not terrorizing them."
The Nebraska Rescue Council is an all-volunteer network of representatives from licensed animal welfare organizations operating across the state of Nebraska who share the mission of protecting, rescuing, rehabilitating, and re-homing companion animals. Learn more about our work at nerescue.org