Does your animal get you a tax deduction?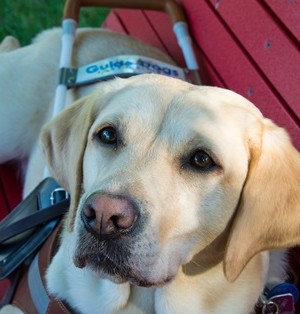 January 31 was the last day for tax information to be sent to you, the taxpayer, by employers, financial institutions and the government. Now that you've got all the info, you can start filling out the tax worksheet or punching numbers into your tax software. Unless, of course, you qualify for a tax deduction because of your animal. THEN, you've got more information to gather!
An article from Daily Finance details the ways that your pet can get you a deduction this year. Odds are, you won't get a deduction from having a little kitty or puppy pal, but it's worth a look. Here are the five things that could get a couple of extra bucks in your pocket as a result of being a pet owner:
1. If you've got a guide dog you may qualify.
2. If you use a guard animal, yes, even junkyard dogs can get you a deduction.
3. If you move, you could qualify. There are some special rules, so check out the article. Rules, rules, rules…
4. If you have a pet rescue organization with an animal shelter, you definitely qualify. The article says, "Many animal shelters are nonprofit organizations, so if you agree to provide a pet a foster home, you might be able to write off some of your expenses as charitable donations. In addition to pet food, vet bills, and supplies, you can also get a modest write-off for vehicle mileage."
5. If you pet turns into a profession, you can get a break. Did Fido turn into a training dog? Is Fluffy being bred now? Did your pup become a show dog? If so, check out the rules and see if you can deduct some expenses you've incurred.
Odds are, if you have a dog which gets you a deduction, you know it by now. If not, you are welcome!