Another state to ban sale of puppy mill pups in pet stores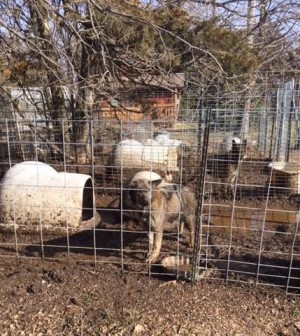 Locally, Bailing Out Benji has worked with local municipalities to promote the ban of retail pet sales with success. Nebraska lawmakers have recently debated a statewide set of rules that would make selling a puppy in a store more difficult for store owners and more transparent for consumers. Things are starting to move in the direction that animal advocates want in that stores that sell puppies are fewer and farther between.
California set an example for the country when it banned the sale of pets in retail settings, making puppy mills and their operators look elsewhere. Now, Maryland is set to become the second state to have a retail ban.
This Washington Post article details the signing of a bill that all but guarantees a statewide ban within two years, saying "Gov. Larry Hogan (R) signed the legislation into law Tuesday despite pushback from the owners of the state's seven affected pet stores, who lobbied unsuccessfully to convince the governor to veto the bill."
One store owner says in the article that she's been in business 20 years because her breeders who supply the store with puppies care for the dogs well. She also states that she and her husband regularly visit the breeders (in Iowa and Missouri). Animal advocates maintain that reputable breeders don't sell their dogs to pet stores.
Another recent article, from USNews, details other states that are working toward pet stores only being able to sell animals from shelters and rescues (if at all). Ohio, New York, New Jersey, and Pennsylvania are among states proposing voting measures and legislative bills.
Should pet stores be disallowed to sell puppies from breeders, animal advocates say, the number of commercial breeding facilities will shrink. There are, however, other ways these breeders sell. Online messageboard sites like Craiglist are still popular places for breeders to advertise, as are websites to individual breeders. That front is a large problem, too, but taking stores out of the equation will put a big chip into the problem of puppy-proliferating in mills.
*feature image from a recent mill breakup aided by Hearts United for Animals in Auburn, NE