Apartment living with animals – affordability hard to find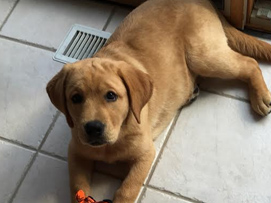 We recently read about an issue we hear many folks talking about- finding rental properties that will allow animals. Not only is it more difficult to find living spaces that allow animals, it is difficult to find accommodations that will allow pets AND make it affordable for renters.
Interestingly, and sadly, according to a recent newspaper report, the NSW Animal Welfare League says 12.8% of pets surrendered last year were given up by tenants who could not find pet-friendly accommodation. This represents an 8% increase on the previous year.
What's more, a new research paper from the University of Western Sydney titled "Renting with pets: a pathway to housing insecurity?", found that many tenants had to rent poorly-maintained properties in poorer locations because they were the only ones that allowed pets. Other tenants were living with unauthorized pets, causing feelings of insecurity and stress due to the constant threat of eviction.
Check this out if you're looking for the best cat tree for a small apartment.
Here's what we want to know:
Do you rent and have animals?
Did you find it difficult to find an affordable place that you wanted to live in?
Are you renting without telling landlords of animals?
All these things are headaches, but worth it as we want to live with animals. It's important to consider whether you should keep animals while renting; also, it's important to realize the added costs (and not just the initial ones required to own a pet) that come with caring for animals.
There's much helpful info out there, like rent reports- here's one, for example, from a recent Milwaukee survey.
Check out Pets in Omaha on Facebook and look for the September 11, 2017 post for comments and discussion of these issues.