Area no-kill shelter hopes to provide 40+ free adoptions on May 5, 2018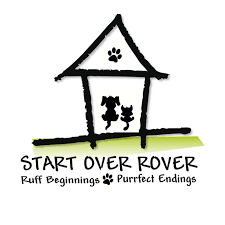 Last week, we told readers about a national campaign from the BISSELL Foundation that aims to "Empty the Shelters" on May 5, 2018. The event has been happening for a few years with success and one Nebraska shelter, Start Over Rover in Hastings, is proud to be a participant for the second time. This year, Over Rover is the only Nebraska shelter that is participating.
Anne Halbert, one of the no-kill shelter's founders and an adoption coordinator, says the shelter is both excited and hopeful as a participant in 2018. "We are excited to be participating again in this event," Halbert told Pets in Omaha. The BISSELL Foundation reached out in 2016 as well.
"Between cats and dogs, we would love to see at least 40 adopted that day," she says. All of the adopters that day fill out a survey that Start Over Rover will submit to BISSELL; the Foundation will then send the adoption fee to Start Over Rover after it has all been processed.
"Events like this make such a difference to shelters and adopters," Halbert says. "There are some adopters that may be on a limited income and this makes it possible for them to adopt a companion that is completely vetted. It also allows the shelters the opportunity to adopt out more animals than usual. This allows room for the other animals that need to come into the shelter."
Read more about the Empty the Shelters event from the BISSELL Foundation here. 
Start Over Rover is a no-kill shelter located at 134 N Barnes Ave in Hastings, NE. Learn about how you can help Start Over Rover on its website, www.startoverrover.org.