Area shelters and rescues save Louisiana Dogs, need your support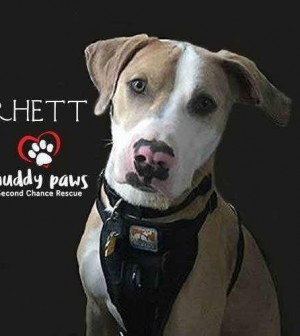 Recently, a Louisiana shelter has relinquished dogs to Omaha-area rescues and shelters a number of times- it seems the LA shelter is unable to care for the animals and the Omaha-area shelters and rescues listed here have taken on dogs a number of times in recent months.
These are the groups who participated in the latest transport (this is the third one Muddy Paws has done with this same shelter):
Muddy Paws Second Chance Rescue
Midwest Wheaten Terrier Rescue
Basset and Beagle Rescue of the Heartland
Nebraska Border Collie Rescue
MidAmerica Boston Terrier Rescue
Wonder Weims
Nebraska Humane Society
Hearts United for Animals
Here is a bit on the Muddy Paws dogs from Lorie Jenkins of Muddy Paws Second Chance Rescue:
All of the Louisiana dogs we took in had kennel cough and one of them is heartworm positive.
Cruzr- Cruzr is a young boy, just about 2 years old. He adjusted immediately to his foster home after the long ride from Louisiana and he seems to love every kind of creature (after a warming up period) – including kids! He has lovely house manners.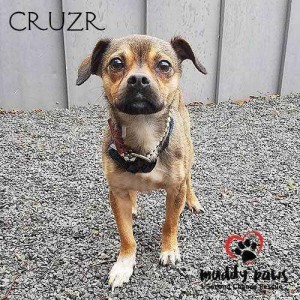 Peso – Peso is a sweet senior who – at 10 years old – was surrendered to the Ouachita Parish shelter by his owner. It's almost impossible for an old guy, no matter how sweet, to compete with the younger dogs in the shelter. This boy has become very comfortable in his foster home and will be a wonderful addition to any family – without cats. He qualifies for a reduced adoption fee if adopted by a senior citizen through our Seniors for Seniors program.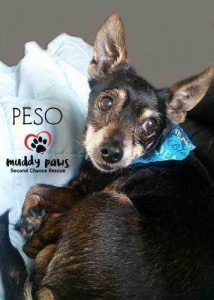 Samson – Samson is a small guy who looks like a little Wheaten terrier. He might be closer to a Lhasa Apso judging from his small size. Samson got the double whammy of having kennel cough and being heartworm positive. He will be loved to pieces in his foster home until his heartworm treatment is completed. He is about 2 years old and is in a home with dogs, cats and kids.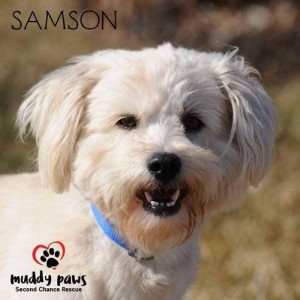 Dizzy – Dizzy is another young fella, probably about 2 years old. He is shell-shocked from whatever happened to him before arriving in rescue. But he is slowly learning how to trust humans again and he is very smart.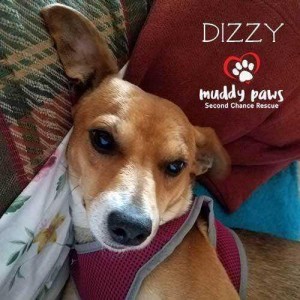 Rhett – Rhett was picked up in Texas on the way home from Louisiana after the Weatherford Animal Shelter asked us to take him in. He had been in the shelter so long he was starting to act out. His days were literally numbered. This great boy has already been adopted!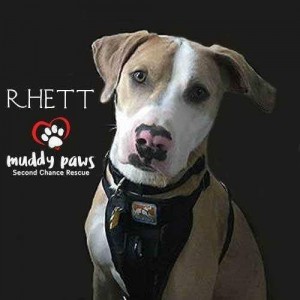 A fundraiser will be held jointly with MP, Midwest Wheaten and BBRH on Saturday, Feb. 25 at Vino Mas, 1:00-3:00. Here's the flyer with all the details. Entry is $20 at the door.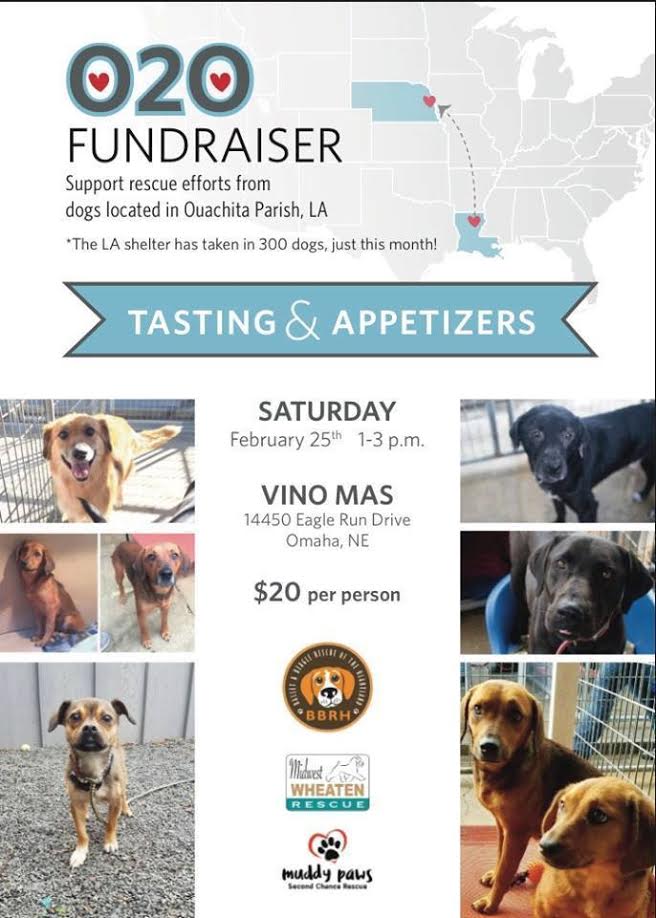 Additionally, here is some info on the dogs from West Monroe, LA that have been taken under the care of Basset and Beagle Rescue of the Heartland courtesy of Kathi Ortmeier:
Scout, energetic two-year-old Chihuahua ix, is doing great in her foster home. She is playful and doing well with house training.
Wren is a beagle mix who has been describe as "perfect" by her foster family. She has some manners and is doing great with the resident dogs.
Emmie and Ellie are a mother and daughter beagle mix duo. Emmie had hip surgery before she came to Nebraska. She is doing well.
Tiny Tim and Mr. Bojangles are either brothers OR father and son. They are beagle/dachshund mixes and are very small. Tim is just 13 lbs. They have some medical issues, but will be ready for adoption soon.
Taco, Sweet Pea, and Phoebe are three ten-to-twelve week old puppies. They are true All-American breeds with possible shepherd, pointer, hound and more in them. Taco and Sweet Pea are siblings who love the outdoors and are becoming housebroken. Phoebe is a little younger and has been described as "bossy."
BBRH also collected a dog in Arkansas on the way back to Omaha- she's ill and will spend her time with the group as a hospice dog.
If you'd like to know more about the pups or learn how you can help, contact BBRH at www.bassetandbeagle.org. 
Also, Dawn Chandler with Big Red Rescue of the Heartland has given us their update on the rescue: A mother and her ten puppies were pulled from Louisiana by Mid American Boston Terrier Rescue; Jennifer Misfeldt of the Boston Rescue asked Big Red to take the mom and pups because they were too large of a breed of dog for them. The Mother, Nola, is 1-year-old (or less) pup and is Heartworm positive. Mid American Boston Terrier Rescue received the mom and her puppies on Saturday and called Sunday asking Big Red to take them (which they did). Here's NOLA and her pups: