Attend the 2015 NHS Walk for the Animals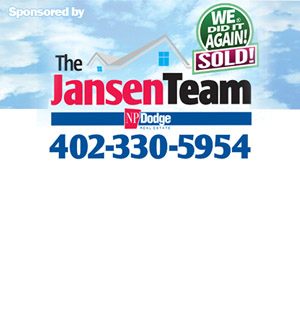 Each year, the Margre Durham Walk for the Animals raises thousands of dollars for the Nebraska Humane Society. From admission tickets, sponsorship, people and dog packs raising money on their own, fees for vendors and more, the NHS is able to turn the success of that social and fundraising event around to do good in Omaha's pet community.
This year's event will again be successful and it's right around the corner.
Here's information on the 2015 Walk/ 5K For the Animals

Date:
Sunday, September 27, 2015
Time:
8:00 a.m. – 11:00 a.m.
8:00 a.m. – Registration & Check-in
8:30 a.m. – 5k Run Begins
10 a.m. – The Walk Begins
Location:
Nebraska Humane Society Campus
8929 Fort Street
Omaha, NE 68134
The Walk:
Follow the alumni leaders out the gate along the sidewalk east, thru the park and onto the Keystone trail. Walk to the soccer field, loop around and head back for a lovely one mile walk.
The Run:
We are proud to partner with Peak Performance for our 5k Run! All runners will be happy to hear that your four-legged companion is more than welcome to run with you! This is a timed event by our friends at Peak Performance!
Event Details:
General Admission- Adults $10 Children 10 and under FREE (Those pre-registered online will be admitted for free).
Vendor Village- Our sponsors will have giveaways and information on pet products and services.
Flealess Market- Our silent auction.
Rescue Groups- See what local volunteers are doing to help your favorite breeds.
5K Run will start at 8:30 a.m.
Adoption Parade at 9:30 a.m. — Meet adoptable dogs who are looking for a new home.
Alumni Parade around 10 a.m. — Dogs who've been adopted from NHS lead the pack as we kick off the Walk.
Walk For The Animals around 10:15 a.m.- The actual Walk on the Keystone Trail.
Dachshund Dash — A short walk route for little legs around the outside of the meadow.
Parking:
Shuttle parking — Park in the Con Agra lot north of Bakers on the northeast corner of 90th and Fort and hop a bus over (We try to be good neighbors and not take Bakers spaces!)
Valet parking–for $20 you can pull in on the North side of Fort Street. Valets will take care of your car for you.
For fees about entering the Walk or Run as a participant, click here. Also see the link for information about prizes given to top fundraisers for the event.