Attend Domesti-Pups' "I Love My Dog" Expo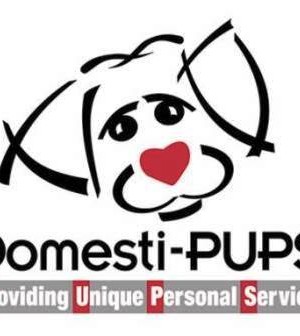 Are you looking for an educational, entertaining and beneficial activity this weekend? This Saturday, Feb. 22, and Sunday, Feb. 23, Domesti-Pups, a volunteer-based pet service organization, will be hosting the "I Love My Dog" Exposition at the Lancaster Events Center in Lincoln. The facility is located just south of the interstate on 84th and Havelock Streets.
This expo commences Saturday morning and will be chock full of wonderful things to see. From agility and fly ball demonstrations completed by athletic pups to informational seminars, vendors and much more, there will be no shortage of great things to see.  The event will go from 9 a.m. until about 4 p.m. Saturday; 11 a.m. until 4 p.m. Sunday.
The event's host, Domesti-PUPS, is a volunteer-based service organization headquartered in Lincoln, NE. The group has satellite operations in Omaha and St. Joseph, MO as well. Its mission is to improve the quality of life for persons with special needs through the assistance of animals and to promote awareness through education. They provide service dogs for people with disabilities, pet therapy programs, classroom dogs and educational programs, too. Domesti-PUPS serves clients locally, regionally and nationally.
Admission is $6 for adults; children under 12 and dogs are admitted for free. All proceeds go towards Domesti-PUPS and their mission of increasing the quality of life for people in need of service dogs.
Here's a note from the event Web site:
Southeast Nebraska's premier dog lover's event is back for another year of dog-friendly, family-oriented fun. With entertainment, games, demonstrations, and, of course, plenty of shopping, the expo attracts thousands of dog lovers of all ages and interests. There will be a variety of vendors including manufacturers, veterinarians, boarding and grooming facilities, rescue groups, retailers and more. Whether you're looking for the tried and true, the off-the-wall, or anything in between, you'll find it at the I Love My Dog Expo!
All proceeds from this event benefit Domesti-PUPS, a service organization that provides assistance dogs for persons with disabilities, pet therapy programs, classroom dogs and educational programs. Help us help others while attending this event with your furry friend.
It's our hope that this event will help the general public better understand and appreciate the many ways that dogs enrich our lives.
Be sure to visit the Expo's Web site here for more information. You can also click the event poster below.
Enjoy the fair weather, head down the road to Lincoln and enjoy service dogs that help humans in need. This is sure to be a great way to spend a portion of your weekend and you'll be aiding a great organization to boot.