Attend Omaha.dog's Furshion Week, June 3-4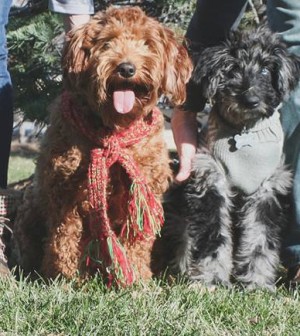 On June 3 and 4, 2016 – Furshion Week from Omaha.dog will be a happening event for pet lovers here in Omaha.
Omaha.dog invites all dog lovers to attend events surrounding its first ever Furshion Week, June 3 and 4 in two Omaha locations.
There are numerous events that will take place during Omaha's FIRST Pet Fashion Week:
June 3: Join the fun at Benson FURst Friday to enjoy a dog-themed night of specials and festivities. Benson First Friday
June 4: The main event! See the fashionistas of the dog world take the stage and don Omaha's best designers in Midtown Crossing at Turner Park.
Omaha Furshion Week is a fundraiser to support the dog community. "We hope to use any funds raised to support more waste stations and dog parks in Omaha," says Jeannie North, co-founder of Omaha.dog.
For more information, visit http://www.OmahaFurshionWeek.com/ and check out what we've written about Jeannie, her partner Leah, and the Omaha.dog team in this Pet People article.