Attend "Roverfront" a giant, educational event – Sept. 30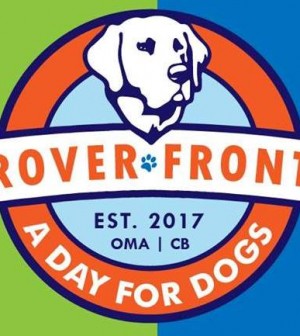 Roverfront 2017 is "A Day for Dogs" and a public event designed to educate the public about canine behavior, health, body language, and how to advocate for dogs in public settings. The day, which will be FREE (donations are suggested and will go to Midlands Humane Society in Council Bluffs and the Nebraska Humane Society in Omaha), will include a number of seminars and demonstrations from pet professionals. Vendors from local pet-loving companies will also be on site .
The event is public and dogs are allowed. That said, there are rules for the event. Please see them below.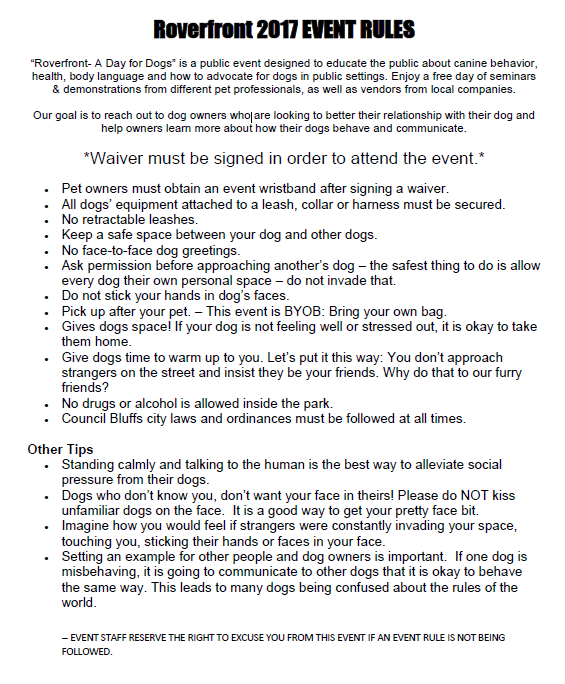 Supplies are also collected as a show of support for our local shelters. See a list of items you can bring below. Hopefully we'll see you out a Hanafan Park (Iowa side of the Bob Kerrey Pedestrian Bridge) on September 30!