Bellevue Woman sentenced to one year in jail for animal cruelty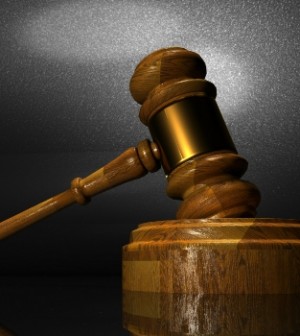 About a year ago, Maria Roubideaux of Omaha was facing six months in jail on two animal cruelty charges. She left her Chihuahuas outside in December of 2016 and one died. She ended up with a 30-day sentence. Ashley Alberts-Roach, sentenced today in Sarpy County for two counts of animal cruelty resulting in death, wishes she was that lucky.
Alberts-Roach, 38 years old and of Bellevue, and her attorney asked Judge Stefanie Martinez for probation but, given the nature of the animal cruelty charges she faced, it was denied. Instead, she's been sentenced to one year in prison. When she's out, she'll be banned from owning another dog for 30 years.
Here's a rundown of the events that led to Alberts-Roach's two charges of animal cruelty from the Omaha-World-Herald:
Paco, a 4-year-old black-and-white pit bull-Labrador mix, and Rosie, a 3-year-old brown pit bull mix, belonged to Alberts-Roach's boyfriend, police said.
Alberts-Roach put the dogs inside a car around 10 a.m. Aug. 5, 2016, because she didn't want them in her house, prosecutor Gage Cobb said. Her 11-year-old daughter later told her the dogs were in distress, Cobb said, but Alberts-Roach left them there.
Alberts-Roach checked on the dogs at 2:15 p.m., police said, and realized the dogs were not moving. She moved the dogs to the garage to try to cool them with water, police said, but she could not revive them.
Bellevue police were called to the family home about 3:15 p.m. that day and found the two dogs dead inside the garage.
Today's sentence sends a strong message to those who harm animals: In Sarpy County, and especially with Judge Stefanie Martinez, animal cruelty is no minor crime.