Big Announcement from 5414 Productions and "Dog by Dog" Documentary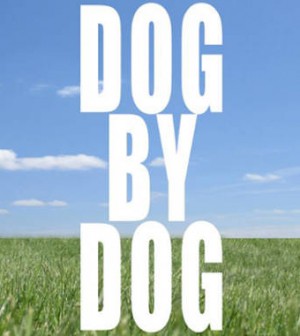 Dog by Dog, an inspiring and independent documentary film about puppy mills and the fight against them, has been seen in dozens of cities and in front of thousands of people. Now, the film will be available to everyone soon. Pets in Omaha was proud to help bring the film to Ames, IA in 2015 and to our Pick-a-Pooch event in July of 2016.
Dog By Dog is scheduled to be released EVERYWHERE in the United States in January 2017 via Video-On-Demand (Example: Comcast / Direct TV), DVD/Blu-Ray via retail online (Example: Walmart), and streaming services (Example: I-Tunes / Amazon). Exact date TBA. Please share and spread the word!
From a Facebook post on Dog by Dog's page:
– Thanks to DBD Producer Marc the Vet it is likely that DBD will be available in the UK/Ireland on the same day. Other regions including Australia, New Zealand, South Africa, and Europe will follow.  A few special screenings of DBD with the Director /Producers/ Special Guests will be happening this fall in the run up to the release. Details to come.

THANK YOU for joining us on our JOURNEY FOR CHANGE to END PUPPY MILLS NOW. It has been an amazing ride and we are just getting started. The documentary Blackfish proved that documentaries matter when they break through the noise of popular culture and reach the general public. BLACKFISH broke through in large part because of word of mouth. Please help us spread the word and a special thanks to a few organizations that helped us get to this point: The Humane Society of the United States – Puppy Mills Campaign Ohio Voters for Companion Animals – OVCA Bailing Out Benji Stop Online Puppy Mills Humane Society of Missouri Main Line Animal Rescue (MLAR) Missouri Alliance for Animal Legislation A Tail to Tell Puppy Mill Rescue Project REACH 5414 Productions PUPPY BY PUPPY Colorado Citizens for Canine Welfare Rock the Paws Foundation Colorado Citizens for Canine Welfare Texas Humane Legislation Network (THLN) Helping PAWS, Inc. Animal Folks MN We will highlight some other organizations that got us here in future posts!