Blessings of Kindness from local business helps shelters, rescues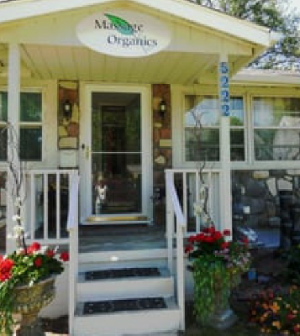 We always encourage giving and kindness, but during the holiday season when needs seem greater, we're eager to share stories about people who are generous, giving, and community builders.
Rhonda Minardi, owner of a Ralston boutique, Massage Organics, is a life-long champion for animal rights and welfare. That's why this holiday season, she's dedicating 30 percent of all merchandise and gift certificate sales to local animal advocates. Her goal is to help share "blessings of life, health, joy, and nutrition to animals that may feel unwanted, forgotten, and unloved."
On average, the Nebraska Humane Society receives 70 animals daily that have been abandoned, abused, owner relinquished or stray. Knowing this, Rhonda is offering her holiday shoppers an avenue to share blessings of animal kindness.
"This Christmas season, our mission is to increase homeless animal awareness and offer clientele an avenue to enhance the lives of animals without a voice," she says. Often, these animals have been unwillingly discarded or heartlessly abused, ultimately ending up in a shelter or rescue. This holiday season, Rhonda hopes to alleviate a bit of the burden these humane organization have through her donations.
Massage Organics offers Boutique Shopping on Sundays (1 pm—4pm). Over 150 aromatherapy bath & body products for men & women, handmade jewelry and accessories available between $4.50—$25.00.
For more information visit: www.massageorganics.info