Canfield's, friend to the pet community, to close its doors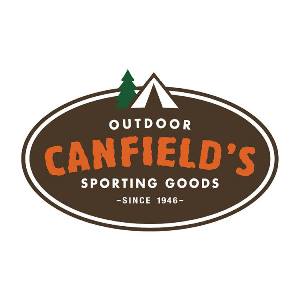 By now, you've likely heard that Canfield's Sporting Goods, an Omaha landmark for over seventy years, is closing permanently. The store, which has allowed customers to shop with their dogs for a decade (long before it became commonplace) and has hosted various pet-related events including meet and greets with local adoption groups like Heartland Greyhound Adoption. The store's Facebook page, found here, displayed a post this past September celebrating National Hug Your Hound Day, encouraging dog owners to bring their dogs in when visiting. Pets and owners alike will be saddened to see the store go by the wayside, surely.
The store is preparing for a giant liquidation sale which will take place starting Friday, Dec. 8, 2017. Everything in the store will be at least 20 percent off with many items discounted up to half price. Online shopping, longer-than-normal winters, and giant outdoors stores are cited as reasons for Canfield's calling it quits.
Here's a statement from President and Owner of Canfield's, Scott Marble:
"Dear Friends,
This business, which LeRoy Canfield first opened in 1946, has grown to become Omaha's largest locally owned rugged outdoor sporting goods store. Over the years the store has moved and changed. I was blessed to be an employee for 10 of those 71 years. And my association for the last 4 years as owner has been a wonderful and fulfilling experience.
Unfortunately, times change. The challenge of running a profitable business during uncertain economic times, warm winters, and competition from online shopping since I took ownership has caught up with us. While I have had an entire career in the outdoor industry that culminated with my ownership of this amazing legacy, it's time to see what lies beyond.
But first we commence the biggest sale in our 71-year history. Our Going Out of Business Sale features our entire stock of clothing, outerwear, footwear, camping supplies, kayaks, Bicycles, travel accessories and sporting goods, with storewide reductions of 20% to 50% off. No exceptions. No exclusions.
We'll be closed on Thursday to reduce prices and prepare.   Sale starts Friday, December 8th at 9 a.m. 
So whatever your outdoor needs, whether hiking, biking, camping or adventure, we've got it all and it's all on sale. Shop early before the word is out to the general public and buy "the best stuff" at liquidation prices.
It's been our great joy to have served our local community for so many years. Along with our wonderfully talented and loyal staff, we thank you for your friendship and support and look forward to helping you find the perfect outfit and gear in this final sale."
It will be strange not to see Canfield's when driving down West Center Road at 85th Street, but times change. Thanks for being a dog-friendly store, and good luck.