Car Safety for Your Dogs!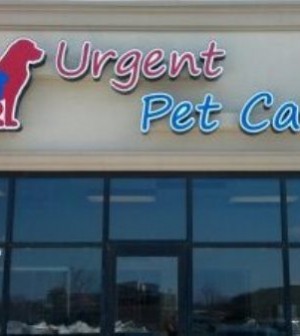 Summer is a time for travel, vacations and joy rides. Whenever it's cool enough and you are willing, your pup probably tags along. With that in mind, we're passing on some helpful information from our Pet Partners, Urgent Pet Care. Read, enjoy and be safe this summer!
If few phrases make your dog happier than "Let's go for a ride," chances are good that you sometimes bring your pet with you while running to the post office or convenience store. You've heard the warnings about not leaving your pet in a hot car, so you know when the heat makes it unsafe for Fido to come along, but have you considered how to keep both of you safe while driving? Car rides are an important safety topic for pet owners to consider.
Distracted Driving
Some dogs are happy to hang their heads out the passenger side window, but others want to sit on your lap. Having your hound dog on your lap could distract you, making it easier for you to cause an accident or more difficult to avoid an accident caused by someone else. Even if your pet is not sitting on your lap, she can still distract you. That one french fry that you dropped last July–Lassie won't stop until she retrieves it from under the passenger seat. In 2012, nearly half a million people were injured in car accidents that involved at least one distracted driver. Keep both you and your pet safe by securing her in a safety harness or crate while driving.
Doggie Seat Belts
Pet seat belts or safety harnesses designed to attach to regular car seat belts prevent your dog from distracting you while you drive. While all pet seat belts will decrease your level of distraction, consider looking for one that is specifically designed to keep your pet in the seat if an accident occurs. Keeping him in the seat will prevent his body from hitting the dash or other passengers. The Center for Pet Safety conducted several crash tests (Don't worry! They used doggie crash test dummies.), and found that many brands don't live up to the their claims. Do a little research before you buy a harness to ensure that it meets your needs and has been shown to effectively keep your pet in his seat. If you'd rather not risk a safety harness, place your pet in a hard-sided pet crate and set it in the floorboard of the back seat. Admittedly, this approach will only work for smaller pets, and will prevent your furry friend from looking out the window!
Should the worst happen, Urgent Pet Care Omaha is open when your regular veterinarian is likely closed. We can help you deal with a pet emergency caused during a car accident. If you have questions about our services, please contact us.
You can find Urgent Pet Care's banner on our Directory page which will link you directly to their website.