Clear the Shelters Event in Omaha Saturday, Aug. 18, 2018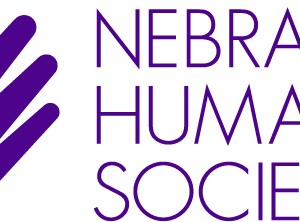 On Saturday, August 18, 2018, the Nebraska Humane Society is one of hundreds of shelters nationwide participating in the "Clear the Shelters" event. Currently, the largest shelter in Nebraska has over 300 animals looking for homes.
Details:
August 18, 2018 – 9 am – 5 pm
DOG SPECIAL: $50 dogs ages 6 months and up
CAT SPECIAL: FREE plus small licensing fee
KITTEN SPECIAL: 2 for $50
HORSE SPECIAL: To Be Decided.. Stay Tuned!
CRITTER SPECIAL: 1/2 price!
KIDS ROOM: Activities to do while your kiddos wait patiently to meet a new friend
Walking Taco Bar fundraiser to benefit the animals- a tasty lunch while you wait!!
Tips from the shelter:
No appointment or paperwork is done in advance. All adoptions are first come first served. We match animals with their forever families in order of when we receive the applications.
You can check out our available animals in advance at: www.nehumanesociety.org/adopt
If you have a resident dog, please bring it along for it to meet the dog your looking at adopting.
We do not do dog/cat or cat/cat introductions but will give you plenty of into on properly introducing dogs and cats cats/cats. Please do not bring resident cats to the shelter.
If you have children/other people living with you, please bring them in to meet the animal
DIAMOND DOGS are by appointment ONLY since they are special needs due to their behavior or health.
**it will say DIAMOND DOG in their profile**
Please e-mail diamonddogs@nehumanesociety.org to set up a Saturday appointment. Let them know that you are wanting an appointment for Clear The Shelters and they will do their best to accommodate everyone if they make an appointment.
Questions? Facebook message NHS or e-mail esawin@nehumanesociety.org
https://www.cleartheshelters.com/