Common Houseplants and Flowers to keep your pets away from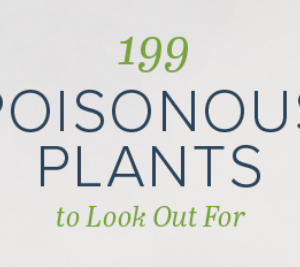 While the holidays are full of fun activities, family gatherings and delicious foods, they can be a risky time for our pets. You may have already considered some obvious dangers like chocolate and breakable ornaments, but there may be some you wouldn't have considered, like plants!
Greenery is a beautiful way to decorate your home. Just double check that your favorite blooms are not toxic to animals and small children. In the past, we've written about ways to keep your pets safe on Halloween, Thanksgiving, the Fourth of July, and other events that can prove dangerous for our pets. Pro Flowers saw those posts and is allowing us to share something they've created in order to keep animals in the home safe all year long.
Below, you'll find a wonderful infographic detailing 199 of the most dangerous plants and flowers you most commonly have in your home. Thanks to Pro Flowers for sharing! In the graphic, there are links to their website; if you'd like to follow them on social media, their handle for all sites is @proflowers. Here's a link to their original post as well.