Community Support Saves Wounded Kitten's Life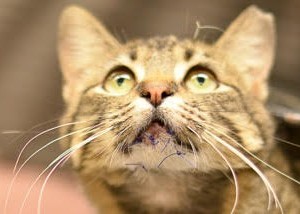 Our favorite thing to do is to share stories that inspire and celebrate our community shelters, rescues, good Samaritans, and animal lovers. Below, read a press release from Furry Friends Refuge, a community partner we love in Des Moines.
MARCH 8, 2016
CONTACT: Sadye Scott-Hainchek, communications assistant
(815) 494-2912 or sadye@furryfriendsrefuge.org
COMMUNITY SUPPORT SAVES WOUNDED KITTEN'S LIFE
WEST DES MOINES, Iowa — A community partnership literally saved the life of a critically injured kitten this winter.
On New Year's Eve, the dedicated officers of West Des Moines Animal Control was called to help a severely wounded kitten. The cat appeared to be feral, and the skin of her jaw had been torn loose.
Those officers quickly contacted Furry Friends Refuge, a local no-kill shelter committed to taking in unclaimed strays — and animals in need of immediate medical help — from West Des Moines, Clive, and Urbandale. Furry Friends staff sprang into action, performing surgery that same night to reattach the skin.
Over the next few days, as the cat (then known as Trinity) recovered from her procedure, she began to warm up to those caring for her. Within a few weeks, the cat, who had appeared feral at first glance, became sociable enough that she was made available for adoption.
A West Des Moines family fell in love with her in early February and adopted her. They say she has made a full recovery and very quickly became part of their family.
"She always wants to be right next to us wherever we go in the house and is constantly purring," reports her owner, who renamed the cat Stitch in honor of the tremendous hardship she has overcome.
In another community, Stitch might not have been so lucky. The citizens of West Des Moines, however, recognize how important it is to offer treatable animals a second chance.
Their support for animal control's partnership with Furry Friends means that since 2013, countless animals like Stitch have received the care they need, for as long as they need it, rather than waiting a few days to be claimed before being euthanized.
"West Des Moines residents and government have made it possible for us to provide a safe space for all pets in need in their community, whether they're an injured stray or an animal whose owner can no longer care for them," said Britt Gagne, executive director of Furry Friends. "For that, we — and the animals — are truly grateful."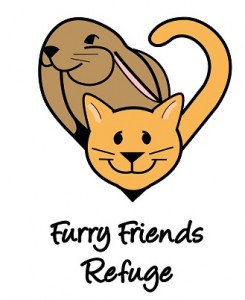 Furry Friends Refuge is a nonprofit humane organization serving the animals of central Iowa. The volunteer-supported group has built and maintained no-kill communities — meaning a live-release rate of well over 90 percent — in West Des Moines, Urbandale, and Clive for the past three years. It cares for 200 to 250 animals on an average day on a shoestring budget.
Great work by Furry Friends! Have you got a success story you'd like to share? Use our contact page and we'll pass the good news onto our readers!