Congratulations to the Nebraska Humane Society for national award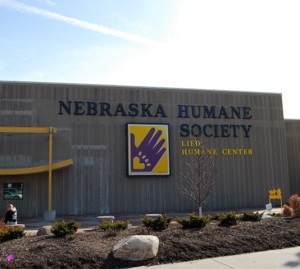 In the August 22, 2013, edition of the Omaha-World-Herald, there is a short article highlighting the Nebraska Humane Society and its latest achievement: the award for National Animal Controllers of the year. Here's the copy from the short article:
The Nebraska Humane Society bucked tradition by being named the outstanding animal control agency in the United States for 2012.
The award, announced Tuesday, had never previously been given to a humane society, said Jamie Lampman, a board member of the National Animal Control Association.
Animal control agencies typically are government-funded and wield legal power. The Nebraska Humane Society is a privately funded organization in Omaha that contracts with local governments to investigate incidents involving animals.
"While some animal control agencies have shelters, you don't often see shelters that have the legal powers of an animal control agency," Lampman said.
The Nebraska Humane Society "used its investigative powers to write 50 search warrants last year," she said. "That's really unheard of."
The Humane Society responds to about 40,000 animal control calls per year.
"Their response times on emergency calls average 15 minutes," Lampman said. "That is incredible. They patrol 300 square miles, and that is impressive, too."
The Humane Society also was recognized for its handling of animals, livestock training and classroom work with children.
Mark Langan, vice president of field operations for the society, said "each and every employee and volunteer" is responsible for the honor.
As the most important member of Omaha's pet community, this is a great honor for the Nebraska Humane Society and says a lot about the people of Omaha- both inside and outside of the organization. Omaha truly is a great (and getting greater) pet community and we at PetsInOmaha are proud to call the Humane Society a friend. Congratulations once again to the Nebraska Humane Society!
Visit the Humane Society's Web site here and check out our "Events" page for many of their upcoming fundraisers, promotions, and fun events.
Photo credit: kimotofoto