Puppy Mill Documentary, Dog by Dog, in K.C.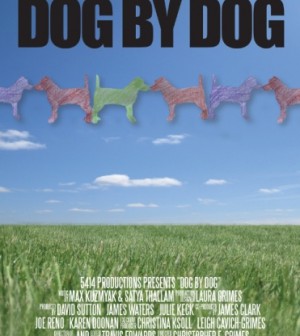 In August, we were proud to sponsor the Ames, Iowa showing of Dog by Dog, a documentary  from 5414 Productions that follows the trail of money running in and out of puppy mills in the U.S.
If you weren't able to see the film then, this might be your next best chance! Read about Dog by Dog's Kansas City showing on April 7, 2016 below.
From Dog by Dog:
In support of Friends of KC Animals we are thrilled to announce that KC Royals Hall of Famer George Brett, Royals 3rd Baseman Mike Moustakes, and Former MLB Umpire Steve Palermo will join the DBD film team for this special evening. The Meet and Greet will begin at 6:30pm at Kelly's Westport Inn with the screening beginning at 7:30pm at the Tivoli KC, located right around the corner.
Thanks to our AMAZING SPONSORS… The Humane Society of the United States – Puppy Mills Campaign, Camelot Court Animal Clinic, FMA Animal Hospital, Great Plains SPCA, Kessinger/Hunter, Turner Animal Hospital…all ticket sales and donations will benefit Friends of KC Animals and the 5414 Productions DBD Educational Fund.