Dharma Dog Training goes to prison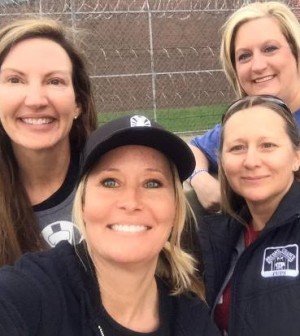 Life-changing experiences are far and few between. Going to jail can be one of those experiences and Kelley McAtee, owner and lead trainer at Dharma Dog Training, is excited to announce that her team is partnering with Second Chance Pups in their Prison Pup Program. Prison Pups is designed to help prisoners at the Nebraska State Penitentiary in Lincoln train dogs who will then be adoptable through Second Chance Pups Rescue.
"This has been a dream for so long and it's finally coming true," says McAtee. "We are grateful for a program like this and the work it's done for the last 13 years. These people and dogs deserve second chances."
Dharma will lead prisoners and dogs through a nine week program that will provide training and behaviors that ready dogs for adoption. Dharma's training program is based on the idea that we all can grow, change, and become better people while working with dogs. "We hope we are a perfect fit and we're honored to get this opportunity."
Dharma began working with Second Chance Pups on their current nine-week rotation which started on April 12, 2017 and runs through June 7. At the end of the rotation, the dogs that complete training will be tested for Canine Good Citizen (CGC) certification.
Second Chance Pups is a 501(c)3 corporation supported entirely by adoption fees and private donations, says the rescue's website. The group select dogs from local shelters and rescues and match them to carefully selected volunteer inmate/handlers from the Nebraska State Penitentiary in Lincoln. Dogs then live at the prison while handlers provide nine weeks of intense training and love. It is a great rehabilitative measure for the inmates, offering them an opportunity to give back to society in a positive manner and contribute to a solution for the growing problem of uncared-for and unwanted animals. Otherwise overlooked dogs, these dogs get a second chance at a lifelong relationship with a loving family.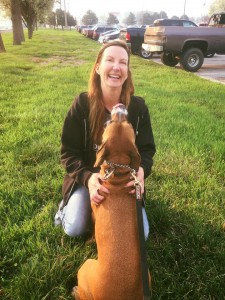 The first rotation of dogs at the prison started in 2004 as part of an effort to help homeless animals find forever homes. To date, the rescue has adopted out 349 dogs and 220 inmates have participated in the program.
The dogs involved in the program graduate with a wealth of valuable skills that help give them a paw up on finding a home. Morale of both inmates and prison staff is greatly enhanced through the program as well.
All Second Chance Pups dogs are trained to sit, stay, recall, lay down, heel, and respond to "no" and "leave it." Dogs are leash trained, housebroken, basic obedience trained, and socialized. All adoptable dogs from Second Chance are current on vaccinations, receiving heartworm prevention, are groomed, crate trained, and have been spayed or neutered. Most are even micro-chipped.
Most of the dogs that work through the program are rescue pups and experience similar emotional stress and trauma in being displaced. Lucky for the dogs, this type of rehabilitation is what Dharma Dog Training specializes in. Kelley McAtee and her trainers are confident that they, the inmates, and the dogs will be able to learn to work together, improve communication skills between dogs and people, and set everyone involved up for success after the program ends.
"By teaming up with Second Chance Pups and bringing the Dharma process to these inmates," McAtee says, "we believe this will be a fantastic opportunity to help inmates grow and change as they help dogs become more emotionally balanced and better prepared to find and keep a new family."
For more on Second Chance Pups, click here. The rescue is always in need of foster homes for these dogs (before and sometimes after the program). It is also a nonprofit, so donations help support the cause and the organization's mission.  You can find out about how to get more involved through their website.

And if you're interested in working with Dharma on your dog's behavior, contact Kelley and company through this website. Dharma is also on Facebook.