Discussion of Dog-Friendly Patio Variance Planned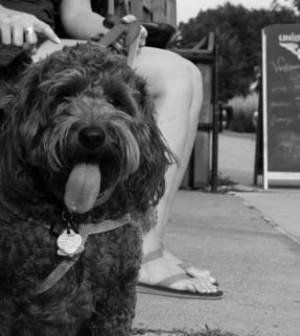 Please join Omaha.dog as it hosts a free and educational event regarding Omaha's dog-friendly patio variance.
Omaha.dog has asked a representative from the Douglas County Health Department to come speak and provide clarity around the subject which will be discussed on May 2, 2016, at 6 pm. The meeting will be held at the Exchange Building in downtown Omaha, 1905 Harney Street.
You will be able to ask questions, voice your concerns and support your local dog-friendly businesses. All members of the community and business owners are welcome.
Some questions you may have, answered by Omaha.dog:
Why are we hosting this event?

A new health code variance was issued last fall that states restaurants can apply for a permit to allow dogs on patios. Within our growing network, we've heard a lot of concerns and misconceptions on this issue, which we believe is a result from the lack of information available to Omaha businesses.
Only a few businesses have applied for a dog-friendly patio permit, which has also caused customer concern and disappointment. We saw an opportunity to help these businesses have access to correct information on this issue, and also help customers understand why more permits have not been submitted.
It has also come to our attention that bar patios are not included in this variance. With a valid suggestion to the health department on why bars should be included, we will likely be able to add bar patios to the variance. However, we need your support and reasoning to back this proposition. We have created a petition and will be collecting signatures at the event, or you can sign here now: http://chn.ge/1WQJi4i
Not only is it our goal to make Omaha more dog-friendly, we also love our community and want to see it thrive, which includes creating a better place and community where we want to live and enjoy. We are doing this on our own time, without pay, for the community.
Why we think dogs should be allowed on patios? 
• Dogs are important life-companions and are often a catalyst to positive social interactions.
• Drives consumerism and allows businesses access to an untapped customer base.
• Outdoor patios represent an environment where vaccinated dogs do not pose health or sanitary concerns.
• Promotes health benefits include exercise of walking to local establishments with dogs.
• Creates an attractive, urban environment for residents and potential residents.
• Pigeons, rodents, crows, etc already frequent patios, and this is not a health issue.
• Many dogs are less obnoxious than patio patrons in Omaha. (just kidding of course)
Mark your calendars and plan to attend this informative and engaging conversation concerning the future of you, your dogs, and your shared experience with Omaha's dog-friendly patios!