One Final "Doggie Dip" benefiting the Nebraska Humane Society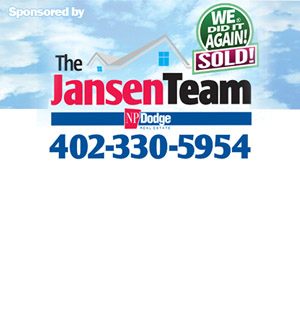 Throughout the summer, City of Omaha pools host "Doggie Dips" where dogs and their owners can swim, have fun and raise money for the Nebraska Humane Society. The city events are over for the year, but on September 14, 2014, The Yappy Pack will hold a fundraising Doggie Dip at Fun Plex (70th and Q Streets). The event will run from 2 p.m. until 3:30 p.m. and all monies raised will benefit the Nebraska Humane Society.
The Yappy Pack is a group of volunteers who, several years ago, started a Dog Pack fundraising team for the Nebraska Humane Society's Walk for the Animals. They now do year-round fundraising for the Walk by holding dog washes, playgroups, and making treats which they sell at farmers markets and other events.
This year, The Yappy Pack contacted Fun Plex to see if they could put on this Doggie Dip (similar to the Dips that take place in city-owned pools throughout the summer) and agreed to put the event on. The monies from all dips (this one and the city pool events) will go to NHS general fund to support rescue, rehab and finding homes for homeless animals.
According to Pam Wiese, Vice President of Marketing and Public Relations for the Nebraska Humane Society, this year's NHS and City partnership planned for three doggie dips, but the Cryer Pool dip (which was a new location this year)  scheduled for August 6 was cancelled due to lightning. Two dips went on as scheduled: August 3 at Lee Valley Pool and August 10 at Benson's Gallagher Pool. Lee Valley hosted 275 dogs and 512 people.  Gallagher Pool had a few more pups show up- 280 dogs and 432 people attended the Gallagher event. They were both very well attended and even the Mayor attended the Gallagher pool dip.
Some history on the events from Wiese: "The city approached us about doing this–which we loved! They like the fact that it's great PR for both of us and it gets folks who might not realize where the city pools are into the facilities. They do it on the last days the pools are open (and those dates are staggered) as they will be cleaning the filters and draining the pools anyway for winter. Brook Bench, Parks and Rec director, is behind it 100 percent and we love partnering with the city because it is so easy to work with and very enthusiastic about the events."
Though the city pool events are done for the year, don't forget about the Yappy Pack's event at Fun Plex in September. See the poster below for details.