Dogs on Adventures – Paco tells us about Ashland's Wildlife Safari Park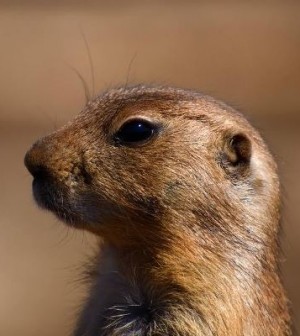 Ready to up your car ride game? Really feel the wind rustle your fur? Get up close and personal with wildlife? I thought you were. Let me give you a hint as to where you can experience the ultimate car ride: Lee G. Simmons Conservation Park and Wildlife Safari. Bring your human the car keys and call shotgun for an adventure through Elk Prairie, Deer Woods, Bison Plains, and much, much more.
When my fur-mom sprained her ankle, hikes were out of the question for at least a couple weeks. Doctor's orders. I'm Paco, aka, "the puppy" by the way. Imagine my surprise when Mom packed my go bag and we got in the car. I was brimming with anticipation as she fastened my doggie seatbelt! After a short drive, we were suddenly on safari. In Nebraska, no less.
We bounded (I bounded) and Mom limped out of the car near the visitor center. Right there, a doggie exercise area! I made sure to get all my wiggles out. The Nebraska Safari is a four-mile loop. You have to stay in the car for your safety and the safety of the Safari inhabitants. There's also a human kids playground right there, if they need to get their wiggles out too.
From there, we walked over to say "Hello" to the prairie dogs. They're so cute and smart too. Did you know that prairie dogs can alert one another? For example, a human is approaching their burrows, and they can communicate that it's a tall human wearing the color blue? I'm simply mesmerized by them. Mom said we'd better hit the road so we could see everything. So, I said my goodbyes to the prairie dogs. Do you think they think I'm a big prairie dog? We're the same color… I'll ask Mom later.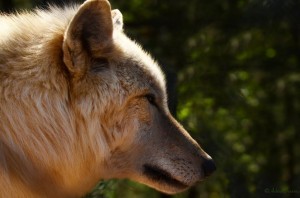 Buckled up, Mom started the engine. Suddenly, we were adventurers exploring uncharted territory surrounded by prairie grassland. Then, I spotted him. An elk! Then, lots and lots of elk! Mom stopped the car as a group crossed in front of us. Remember, wildlife always has the right-of-way.
As we continued on, we were immersed in a heavily wooded area, Deer Forest. I couldn't wait to see a deer close up. Mom says that I look like a deer. She's right! I do! A very small deer. While in Deer Forest, a turkey came up to my window to investigate me. I realized the wildlife is just as interested in us as we are in them. I wonder, did they pay admission too?
As we left the woods, we were transported to the wetlands. We had intel from another visitor that most the pelicans we hanging out over in Crane meadows so we continued on to the Eagle Aviary. Woah! Are they majestic or what!? Mom said that she'd never been so close to an eagle in a semi-natural environment either. All of the eagles at Nebraska Safari are on loan from United States Fish and Wildlife Service and are non-releasable. Their average wingspan is six feet with females reaching even longer at over six and a half feet! That's a lot!
Wolf Canyon is off limits for us four-legged guests. But, I hear it's pretty cool. Humans can get out and hit a hiking trail. Wolf Canyon features Grey Wolves and American Black Bears. There's also a petting area with goats and chickens near the trailhead. Mom said that if we got out, that they'd want to keep me cause I'm too cute. She's probably right. A refreshment stand and restrooms are also available in this area.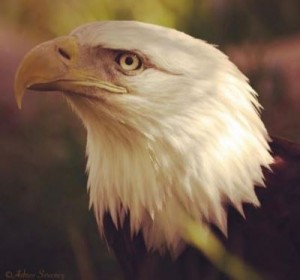 Our final stop was Bison Plains. A whole herd of sleepy bison was resting on the open grasslands. One stood up to walk us out. I couldn't believe how tall he was! About five and a half feet. They weigh about 2,000 pounds, but are still really fast, like me. They can run up to 40 miles per hour!
Paws up to Nebraska Safari! Best Car Ride Ever! Their operating hours are 9:00 am-5:00 pm seven days a week, April through October. Admission is $7.50 per, unless you're under 3- then you're in for free! If you are an Omaha Henry Doorly Zoo member, you can add a Wildlife Safari Membership for $45.
There are other packages available, too, Like a patron package that gets your family a yearly membership to both the Safari and Zoo , plus some perks. For more information on membership click here.
Nebraska Safari also offers amazing classes.
Currently, there's Beginning Camping/Backpacking, Nature Photography, Campfire Cooking, Art, Hiking and Astronomy. To keep up to date on their courses, use this link.
Enjoy your ultimate car ride and be sure to tell my new friends, don't worry- Paco will be back soon!