Domesti-PUPS offers canine first aid and CPR courses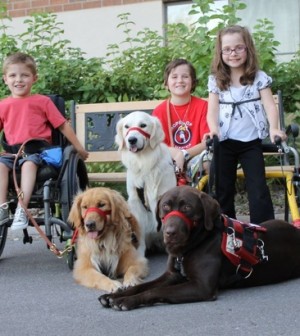 K9 first-aid and CPR certification class will be available October 23 in Lincoln. The class is taught by Colorado paramedics Dan Ponce and author of the book "K9 Medic" Eric 'Odie' Roth.
Eric has taught over 1,700 dog owners and professionals his paramedic-based material since 2009. This class is a must for any dog owner or anyone who works with dogs on a daily basis.
According to the American Animal Hospital Association (AAHA), one out of every four additional animals could be saved if just one pet first-air technique was applied prior to obtaining emergency veterinary care.
In this class, participants will receive basic instruction on the following topics:
Canine body language
Personal safety
The importance of early veterinary care
Appropriate restraint of an injured animal
Preparing a First-aid kit
Class participants will also learn valuable skills:
Checking vital signs
The doggie Heimlich
How to control bleeding
Poisons
Seizures
Dog fights
Splinting and bandaging
Bloat
CPR
As a bonus, all participants will receive an autographed copy of the book K9 Medic by instructor Eric Roth.
This training is brought to you by Domesti-PUPS, Nebraska's premiere resource for therapy and service dogs, as a public service initiative. The classes are sponsored in part by Nature's Variety dog food, and Nebraska Animal Medical Center.
Class Date: Sunday, October 23, 2016
Time: Morning Class 8am to 11:30 pm; Afternoon Class 1pm to 4:30pm
Location: 1541 Center Park Road, Suite A, Lincoln, NE 68512
Register Online: http://www.pups-pals.com/first-aidcpr.html