If you dream of sharing wine with your pet, read this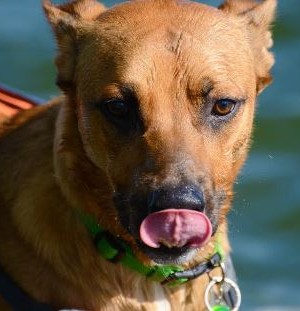 It's 2017 and no one should be surprised at the pet products we're hearing about and seeing. In just a few short years, luxury items have become mainstream. Some insist on feeding animals only human grade food. People roll pets around in strollers and motorized vehicles made for children. Pets are people's children many times, so, again, not a stretch.
If you enjoy wine, you'll surely be excited about one new product that's gaining ground in the always-competitive pet trend game. Pawsecco is a pet "wine" that animal keepers can pour over pet food. It's non-alcoholic and it has no grapes, so it's safe- even veterinarian-backed as far as ingredients go. Bottles say it's a "Healthy herbal infusion of Elderflower, Ginseng, Limeflower, and Carrot."
This article states that dog-friendly bars are carrying the product for patrons with four legs. It's in high-demand, so grab it where you can and jump on the pet wine movement if you're one who's been looking for just this experience to share with your cats or dogs.
Here's a link to the company making Pawsecco.
Photo credit: Aubree Sweeney