Enjoy food and fun with your pup at CRAVE Omaha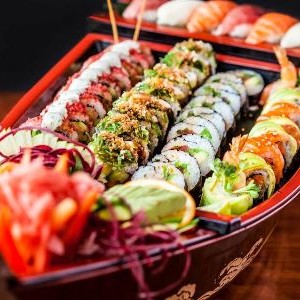 CRAVE Omaha, a locally-owned and operated restaurant in Midtown Crossing, is a cool place to be anyway, but is now even cooler as customers can eat, drink, and socialize with their dogs.
Jacqelle Lane, who co-owns CRAVE Omaha with her mother and business partner Jeannine Lane, has infused her restaurant with her love for dogs with her passion to be a great restaurant owner. A native of Nebraska, Jacqelle recently told us about her decision to welcome pups to her patio saying, "I think that my love for pets and the people who buy food with them factors into my philosophy and into the CRAVE concept because we really strive to be an inclusive, fun place for both patrons and their pets."
The atmosphere at Midtown Crossing is great anyway, but the addition of another place where guests can bring dogs has added to the comfortability and attracted new customers. "It's such a great atmosphere at Midtown Crossing," Jacqelle says, "and the addition of the pet patio where guests can bring their dogs has really added to the comfortable, welcoming environment that Turner Park has already established."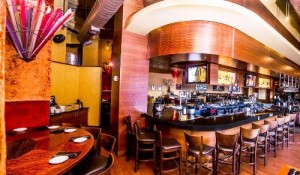 Another reason more people are choosing CRAVE Omaha as their gathering spot is the intrigue of the restaurant's new menu. A brand new menu just rolled out and reviews to this point have been wonderful. "It's phenomenal and is sure to please even the pickiest of pallets," Jacqelle says. One of her favorites is the new Banana Split Cake, which she says is "To die for!" Poke Bowls have been a great hit and are very delicious, she says. The bowls are healthy as well.
On top of a new menu, CRAVE Omaha is getting customers engaged through mixology classes. On June 21 and July 5, aspiring bartenders can attend the classes. "These are really for a date night," Jaqelle says, adding "Or you can bring your friends and learn how to make an amazing cocktail!"
The co-owners and staff invite Omahans to eat, bring their dogs, learn to mix up new drinks at the restaurant, but their community involvement doesn't stop there. The restaurant is pleased to be involved with the 2017 Midtown Crossing Zydeco Festival, an all-day Creole and Cajun music fest. Admission to the event is free and more can be found by clicking here.  CRAVE Omaha will also be present at our 2017 Pick-a-Pooch Adoption Days and will have a booth to share information about the restaurant with pet lovers. The event is July 15/16 from 11 am to 4 pm. Admission is free. Learn about the 100+ vendors that will be in attendance with more than two dozen of them being rescues and shelters who will have adoptable animals. More information can be found here.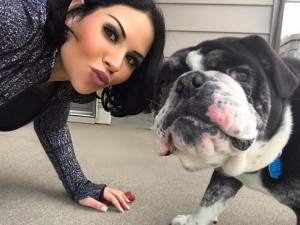 The Lanes are both natives of beautiful Nebraska. Jacqelle lives in Omaha but grew up in Ogallala, Nebraska on Lake McConaughy. The agricultural community provided Jacqelle with many memories of horseback riding and family pets. In 2005, she moved to Lincoln and began her first year at UNL. She graduated in 2009 and later got her masters in education. She and her mother have owned CRAVE Omaha for three years.
Day-to-day operations and management are directed by general manager Tyler McCleary, the executive chef is William Thompson. Jacqelle's bulldog, Apollo, has the kindest face and is the most well-behaved little guy she could ask for. He enjoys hanging out on the patio at CRAVE Omaha and always draws a good amount of attention due to the fact that he is so cute.
To enjoy CRAVE Omaha, meet other dog lovers, and see the Lanes in action, find the restaurant at Midtown Crossing, just south of Dodge St. on 31st.
You can also find CRAVE Omaha on the web by visiting https://www.craveamerica.com/locations/omaha/.
@CRAVEnebraska is how you find the restaurant on Facebook and @CRAVEAmerica is its Instagram handle.
Monday – Friday: 3PM – 6PM
Monday – Thursday:8pm-close
Friday & Saturday:9pm-close
Sunday:ALL DAY

Kids Eat Free
Sunday-Thursday: All Day
1/2 Price 4PM – Close
1/2 Wine Bottles
Wednesday: ALL DAY
Sunday-Thursday: All Day
1/2 Price Sushi
Sunday&Monday: 4PM – Close
Thanks to CRAVE Omaha for being a Pet Partner of Pets in Omaha's and a big, big thanks for providing guests the opportunity to dine with their dogs.