Weekend events featuring Pets in Omaha's Eric Forrest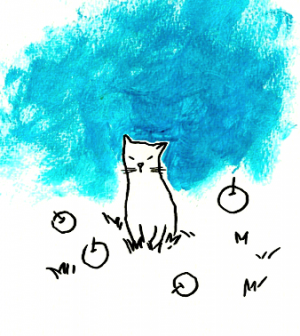 If you haven't met Eric, our "guy at the forefront,"  yet… You have two chances this weekend!
Eric will be at Barnes and Noble (Oakview) this Saturday at 11:30 a.m. for story time and to sign books. Sunday, Feb 28, he'll be at the Omaha Public Library's Author Fair, promoting Their Little Keeter once again.
The Author Book Fair on Sunday takes place at the Downtown Branch at 1 p.m.
To learn more about Eric's new book and his publishing company, click here!
Eric is thrilled to meet his followers from Pets in Omaha and community members! If you don't have a copy of Their Little Keeter yet, pick one up at the OPL author fair! Even if you already have one, just come say hi and hang out!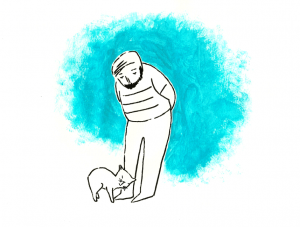 About Their Little Keeter
We've all felt a little….
Confused?
Down in the dumps.
Crazy!
Keeter is (she thinks) an ordinary house cat. Nothing more. That is, until she gets a little lesson in purpose from her friends.
When you are feeling confused, sad, bewildered… think about your value. It's probably greater than you know!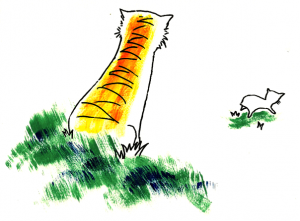 My review:
Their Little Keeter, is a phenomenal children's book. It makes you ponder your purpose, and as I think about being a child, I remember often questioning my purpose. Their Little Keeter is a great read about finding your value and being okay with YOU.
I've already purchased the book for a few "little" friends of mine! Their parents say they love the photos and how each page has a different pop of color, the writing is very well done and overall has a great storyline and message!