First-Ever Off the Leash Dog Park in Council Bluffs Opens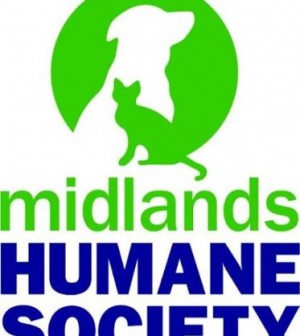 We are so excited for the pups (and their human friends) that Midlands Humane Society (MHS) is opening up the Kevin Bills Memorial Dog Park, which is Council Bluffs' first ever off-leash dog park! The fully enclosed park will be placed on the north and west side of the Midlands Humane Society Facility and will open in February. The park will have a two-gate entry system to ensure dog safety, play structure, benches, running water and dog waste dispensers.
In an Omaha.com article Michelle Miller, a Midlands Humane Society board member says, "We are hoping it will be a place that the community and their dogs will come to enjoy exercise and family time."
MHS says that dog owners will be responsible for their dogs at all times while at the park and must follow specific rules and regulation. Some dog park rules include:
No single owner / caretaker shall have more than three dogs in the dog park
Dogs must be off-leash while inside the dog park
Dogs must be over four months old and owners will be required to provide proof of city license and vaccination against Rabies, Distemper and Parvo
Absolutely no aggressive dogs or animals other than dogs
Spiked, pinch or shock collars are not allowed
The dog park is $50 a year for one household that has up to four dogs. You can fill out the registration form by going here.