Discover better health with Omaha's afloat: mind + body wellness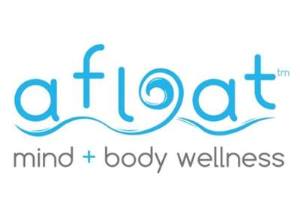 Sponsored content 
It's not an uncommon thing anymore to utilize the unique healing powers of animals as physical, emotional, or educational therapy. Service and therapy animals are all over as benefits are real and proven. And just as those benefits are well-documented, so are those of float therapy. As animals are, its purveyors are concerned with improving your health. Both animals and the professionals at afloat: mind + body wellness in Omaha are there to help people recover from things like physical injury, stress, and post-traumatic stress syndrome.
Whatever your malady (physical, emotional, spiritual or otherwise), imagine it disappearing- or better yet- imagine it floating away. It can happen, and not just in a dream. Omaha's afloat: mind + body wellness can be the vehicle to releasing, recuperation, and relaxing, not to mention opening your mind to a new way of thinking and feeling.
In 2015, Vicki Westergard, owner of afloat: mind + body wellness, was in Austin, TX, caring for her terminally-ill brother. Being a caretaker and sibling on the precipice was beyond difficult, as one can imagine. Emotionally exhausted, she received a tip from her brother's neighbor, a woman who experienced chronic pain. Vicki was told to go float. That is, go drift away in a session of flotation therapy where she'd spend an hour atop a highly buoyant solution of warm water and Epsom salt.
After her life-changing experience in Texas with float therapy, Vicki spent the next two-and-a-half years figuring out how to bring the relief to Omahans by opening her own float therapy center. Located on the southeast corner of 84th and F Streets, float therapy (and other therapeutic services) is available to help you attain total body and mind health.
Floating helped Vicki with her emotional and physical depletion during her most stressful time. It helped her brother's neighbor with her chronic pain. The scientifically-based benefits of flotation therapy reach just about everyone. Float therapy is more than just a great way to relax; time spent in one of afloat: mind + body wellness' float en-suites can also yield a host of physical and cognitive benefits. Whether you're hoping to soothe physical pain or seek clarity in problem-solving, this unique way of promoting wellness has something to offer for all of us. Among the benefits are:
improved recovery times

boosts in creativity

physical performance enhancement

mood improvement

prevention of injury

lowering of blood pressure
Your flotation experience takes place in an en-suite comprised of a spacious float cabin which measure 6' x 8' x 7'.  Once you are settled in, there's no need to leave. In addition, you'll start your float with a 15 minute session in one of afloat's air-vibration chairs.
On top of flotation therapy, afloat: mind + body wellness offers infrared sauna therapy, which can help your skin, blood pressure, and circulation. Massages and the Reststation (TM) Lounge, (sound with vibration) therapies are also available. Clients can visit once, become members, and even buy a value package that allows use of any or all services offered. Click here for pricing.
In Omaha since February 2016, afloat: mind + body wellness is a place that offers relief to many kinds of people suffering from many different ailments through numerous therapeutic services. Call afloat at 402.991.9908. Vicki, her customer service ambassadors, and massage therapists are ready to help you on your journey to total mind and body wellness.
For current promotions, news, and info on afloat's community outreach efforts, make sure to follow on Facebook, visit the website, and become a subscriber through email at www.afloatwellness.com.