Help Freed Puppy Mill Dogs at Central NE Humane Society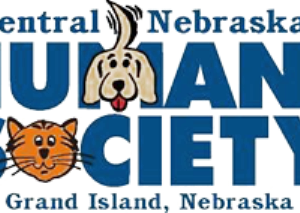 Whenever a shelter or rescue needs help, we do our best to spread the word whether it's a small or large request. Recently, when a puppy mill located in north central Nebraska relinquished its dogs, the Central Nebraska Humane Society (Grand Island) stepped up to take in the more than 30 dogs. The shelter has provided much help already, but this also provides our pet community with a wonderful opportunity to help.
And while some needs cannot immediately be met, others can. The dogs, as young as 3 years old and up to 12, need the essentials. They also need much tender loving care between now and when they are ready for adoption. Some dogs will spend a great deal of time with the shelter and foster homes before they are ready. The memory of being in a mill, not to mention the physical effects, don't go away easily.
"Some of them are timid," says Melissa Poe, an animal control officer with the shelter. Shelter staff will love those dogs up and get them ready to find homes in a relatively short amount of time. Others are "terrified," she says, and long-term foster homes will be needed. Some dogs will need weeks or months of rehabilitation after the horrors they've experienced in the mill. The emotional scars are very visible and that is a priority, but today, what's more important is that the shelter has the basics like food, blankets and other items for its more than 80 animals- a number it's not always accustomed to having.
Here's a list of things the shelter needs as soon as it can get them:
Canned adult dog food

Puppy food
Pee pads
Blankets
Puppy formula
If you are near the shelter or are experienced with rehabilitation for dogs with this background, you may be eligible to help more. Foster homes are needed and long-term fosters with experience with intense rehabilitation will be needed soon. Contact the shelter through its website or by calling  (308) 385-5305 to inquire about foster opportunities.
Monetary donations are also needed and appreciated. Nearly all the dogs need dental work done. All need to be spayed or neutered. As you can imagine, there's a lot more needed to get these pups healthy and ready to adopt and adoption fees don't come close to paying for all the care these dogs need and get from the shelter. Poe says there are many ways to donate. Visit the CNHS Donation page to see options. One option not listed is a credit card donation you can make over the phone.  If you wish to make a donation that way, use the phone number above.
"These dogs take much more care and love," Poe says. If you are willing to donate, supplies and monetary contributions will be appreciated greatly. And if you can welcome a former mill dog into your home, the shelter offers this and a foster-to-adopt program should you choose to "take a test drive" and make one your own.
Any help you can give is great, even if it's just by sharing this article for other pet lovers to see. Thanks to the Central Nebraska Humane Society for taking these pups in and thanks in advance to anyone who can offer a helping hand.