Friday Five: Anti-vaccination movement reaches dog owners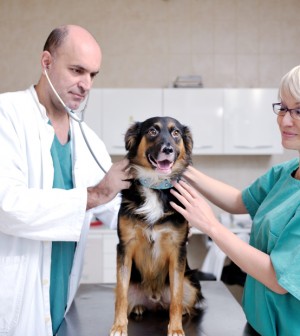 Distemper, rabies, hepatitis and other common vaccinations are being withheld from dogs because, according to this  article and one veterinarian, owners are concerned that risks outweighs rewards gained from inoculations.
Brooklyn, NY, and it's "hipster-y" population seems to be a central area to the movement that is resulting in more dogs going without generally-administered (and sometimes required by law) shots. Some cite a concern over chemicals that vaccines contain while others seem to be buying into the shots-cause-autism theory that has been thoroughly debunked since gaining steam in recent years.
The vet in the article linked to previously says one owner she spoke to recently is laying the autism-in-humans idea over onto her dog and that's the reasoning for foregoing shots in her pooch. The vet says there's never been a dog diagnosed with autism, so there's no precedence. What's more, she says, is that there's really no way to diagnose autism in dogs.
It's scary to think that vaccines can have these hypothetical and unintended side effects. It's also scary that dogs are at risk for disease when they could be prevented. Human behavior is often unexplainable, but we do know that behaviors we've taken on among our own species seem to translate into choices we make for our pets (see fashion, diet, etc.) and that's likely why the no-vacc movement has reached the pet world.
Who's right? Who's wrong? Is going without vaccinations a concern for you as a pet owner? Is this a trend that will be regrettable?