Grant provides solutions to shelter problems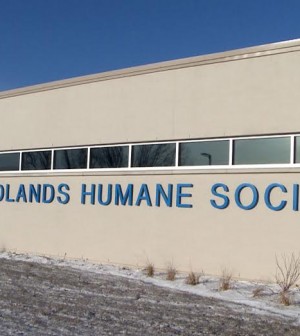 A big problem for shelters is that some folks who are looking to adopt aren't sure what they're in for. A new animal addition means a bunch of love, work, time, and money you haven't been using already. As a result, animals are often returned to the shelter because they hadn't found the right home.
Thanks to a grant from the Richard Brooke Foundation, however, Midlands Humane Society is equipped to make this problem a much smaller issue.
Midlands, on its website, recently announced the addition on Rachael Wilson, its new Director of Animal Training. She "will work with the animals at MHS to identify training needs and behavior issues," the site says. "She will assist volunteers working with these animals to ensure the upmost safety of both, while helping the prepare the animal for their new home. She will also work with prospective adopters to match animals to the best homes possible. This will help to reduce the animal return rate that every animal shelter faces. We thank the Richard Brooke Foundation for their gracious support!"
For more on MHS, see our Midlands Humane Society Spotlight page.
And to learn a bit about how to prevent the return of an animal to the shelter or rescue it came from, see tips on prevention of the rising numbers of surrenders from Dharma Dog Training.