Our Guy At The Forefront: Eric Forrest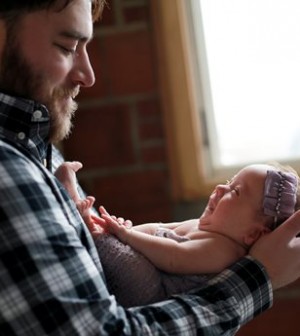 Eric Forrest. You've seen the name. The guy who works the hardest putting article after article out on Pets In Omaha (almost 500 by the way), the guy at all the events, generally wearing the hat, talking with you, reaching out to the rescues, reporting, doing his very best to help our animals and community. A teacher, a new dad, and a publisher (help him with his latest project here!).
But do you really know him? Over the past year I've had the pleasure of working with Eric, watching Pets In Omaha grow, and now calling him a best friend.
Well. Eric, my best friend, your favorite pet reporter, has written a book called  Their Little Keeter and he's giving its proceeds back to the community.
"Selling the book, developing his company and inspiring kids- those things are all great. What's greater is the luxury that sales bring in the form of being able to give back," says Eric.
Each sale of Their Little Keeter results in a donation to the Nebraska Humane Society and March of Dimes. But why? Why is Eric choosing to donate his profits and why to these organizations? Let's learn a little more about Eric, things you might not already know, and we'll be able to answer those questions.
First, take a look at what others have written about him. Eric Forrest is an advocate for literacy in a number of ways and this children's book is just the latest attempt at getting people to read and learn.
Learn about Eric from the community:
"Eric Forrest is taking a little step to improve literacy in his neighborhood. He put $200 into buying a can of red paint, some wood and several books. Now, his front yard on Ellison Avenue in northwest Omaha is donned with a mailbox-like structure known as a little free library.
He loads the books into the library and offers an open invitation for people to borrow one."
–Natasha Rausch in an Omaha World Herald's Find a little free library near you and grab a book, meet a neighbor
Eric only hopes that someone who wouldn't be reading otherwise, will see the library and pick up a book.
Eric is a librarian's son… explains a lot already doesn't it?  🙂
"Meet Eric Forrest: Omaha native, librarian's son, education enthusiast, library advocate. Warning: His thoughts on education may inspire you to expeditiously visit your nearest library branch, so have your library card handy. Forrest literally grew up in the stacks, among books. His mother, Sherry Forrest, was a librarian at Omaha Public Library for two decades before retiring in 2011. His youth was full of library meandering and discovery, the result of frequent visits with his mom at work. 'Growing up, it was really wonderful having 'free reign' of the library. It was my home away from home,' Forrest reflected. 'I distinctly remember visiting Sorensen Branch, and diving into a corner somewhere to read [and] get into my own little world.'"
– Erin O'Brien in the Omaha Public Library's blog post, Growing Up A Librarian's Son
Even today the library is Eric's home away from home, books are his forte, always have been. But now things are a little different. They became different when Eric rescued his very own Keeter a few years back at the Nebraska Humane Society. He then began promoting the "Adopt Don't Shop" concept and helped spearhead Pets In Omaha that has flourished over the past two years. Eric and Pets In Omaha have helped several rescue shelters and animals, they've given a lot of humans their very own Keeter to love forever. Check out some of Eric's musings from Pets In Omaha.
Keeter changed Eric's life; Eric changed Keeter's life.
Then Kate happened; she changed a lot of lives.
Who is Kate? This is Kate.
Eric's pride and joy, his life, his love, his everything, his daughter. Kate blessed Eric's life on October 22, 2014.
Kate was early, seven weeks early. She struggled the first several weeks of being on this earth and was in neonatal intensive care for 42 days. She gave mommy and daddy quite a fright, but she fought, she conquered, she lived, and she is the most beautiful, sassy, rambunctious, healthy little girl today! The programs, research and care she was involved in were a result of and beneficial to March of Dimes organization, who are dedicated to helping prematurely born babies live healthy lives.
Eric changed after that. He realized even more now how important it is to give back, to help the community.
"If there's a tenet I try my best to live by, it's this:  If there is something we can do that is helpful to others, and we can do it without sacrificing anything critical, we ought to do it." – Eric Forrest
Eric- author, father, editor, publisher, animal enthusiast- is doing that. He started his own publishing company, Rusty Scythe, and wrote and published Their Little Keeter. Eric is doing it. He's making a difference, giving back and I can't think of a better role model and inspiration. If you feel so inclined, check out his sites Their Little Keeter and Rusty Scythe.
In addition to being a cat dad, human dad, writer, editor, and husband, Eric also teaches short story classes at Metropolitan Community College.
"It's a labor of love and definitely not a livelihood, but each class provides me with an opportunity to extend my love of literature, to make people who already love to read recognize there are authors capable of creating something special on the page while they tell a bit about life," says Eric.
If you haven't met Eric yet, or want to support him, you can by coming to upcoming book events:
-February 20, 2016 – Treats on a Leash in Ames, IA, 11 am – 2 pm.
-February 27, 2016 – Barnes & Noble (Oakview) in Omaha, February 27, 11:30 am
-February 28, 2016 – Omaha Public Library Author Fair, Downtown Branch, 1 pm
A bit about Their Little Keeter
The story:
We've all felt a little….
Confused?
Down in the dumps.
Crazy!
Keeter is (she thinks) an ordinary house cat. Nothing more. That is, until she gets a little lesson in purpose from her friends.
When you are feeling confused, sad, bewildered… think about your value. It's probably greater than you know!
What I have to say about the book:
I think Their Little Keeter is a phenomenal children's book. It makes you ponder your purpose, and as I think about being a child, I remember often questioning my purpose. Their Little Keeter is a great read about finding your value and being okay with YOU.
A bit about Rusty Scythe
Rusty Scythe is an independent publishing company focused on finding new voices and providing them with access to the world of publishing.
The Scythe Prize
The Scythe Prize is a new anthology of previously unpublished fiction and creative non-fiction dedicated to printing and celebrating great, young voices.
Learn more about the collection here and help fund it on Kickstarter here.