Hands, Hearts & Paws Adoptable Pets and Events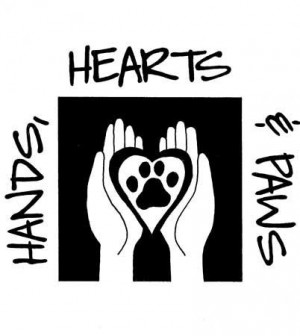 One of the largest and most popular rescues in our area, Hands, Hearts & Paws is always very active and busy. Knowing that, and knowing how many people visit Pets in Omaha to find out more about HHP, this post includes links to adoptable pets and events from the rescue! Regardless of when you find this, the links will be updated, showing you upcoming events and animals currently up for adoption.
If you haven't read our Rescue Friends story about Hands, Hearts & Paws, click here!
HHP always has a great selection of dogs and often has puppies! To view its available dogs, click here to see them all on Hands, Hearts & Paws's Petfinder page. Petfinder is the most widely-used site for promoting adoptable animals, so you may want to bookmark it!
To stay up to date with events HHP will be attending or hosting, like them and follow on Facebook! Their events page is always updated- click here to find it.