Healthy, Homemade Food for your pets: Pumpkin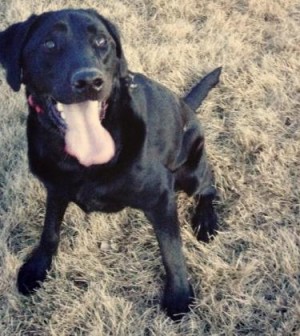 There are so many  incredibly healthy human foods that are good for your animals. Starting with this post, we will provide you with helpful tips on what to feed (and not feed) your little buddies! However, there really is no right or wrong answer; everyone feeds his or her animals different things. And we are here to introduce some new ideas for you!
Let's talk pumpkin. Did you know pumpkin is SO good for your dogs and cats? It's basically a super food.
dogIDs, of Fargo, ND, provided some super helpful information about pumpkin for dogs. They have so kindly let us pull information from their blog post because of the extensive research that went into it already. For an in-depth article about pumpkin for dogs, check out their post on dogids.com
The general rundown:
Pumpkin is incredibly nutritious but needs to be prepared the right way. For instance, leaving out your carved Halloween pumpkin for two weeks and then feeding it to your dog is no good for obvious reasons. Pumpkin pie filling is no good either; there's too much extra "stuff" added to it. Flesh and seeds of fresh pumpkins are the best, especially if you are serving raw pumpkin.
Raw and cooked pumpkin is safe for animals. Pure, canned pumpkin is the easiest route to go, just make sure nothing else is added to it. Organic is best and be sure there is no added sugar. If you are feeding your dog or cat the seeds, roast them first and then crush and grind them. PLEASE NOTE: if pumpkin seeds are not stored properly they can become toxic. Seal them up!
Pumpkin is good for weight loss, for upset stomachs, diarrhea, and urinary tracts.
Pumpkin has: potassium, vitamin c, beta-carotene, alpha-carotene, fiber, zinc, iron and vitamin A.
You should start with one to two tablespoons of pureed pumpkin a day.
What to avoid:
Pumpkin stems or leaves
The skin of a pumpkin
Any canned pumpkin that has anything added to it
Too much of it
Hopefully this is helpful to you! Again, for a more in depth version check out Pumpkin For Dogs- The Ultimate Guide and be on the lookout for benefits of homemade dog food and what is poisonous for dogs. Those will be the next articles in our food series!