Helpful 4th of July Tips from Dharma Dog Training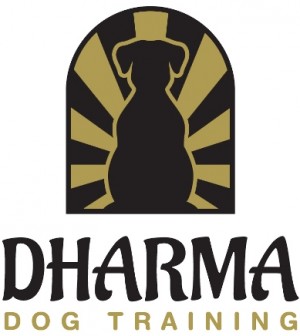 Dharma Dog Training's latest email communication includes some essential knowledge for dog owners preparing for the commotion to come this holiday weekend. If you're in need or have questions about how to keep Fido calm during the fireworks and celebrations, these tips will surely help.
To receive Dharma's newsletters and tips in your email, click here and enter your email near the top of the page. You can also find out more about Kelley and her team on the site.
The tips:
The 4th of July can be a fun & exciting holiday for many of us! However, our dogs think differently. We know that many of you dread the season of fireworks because of what it does to our dogs. We have compiled a list of things that you can do to make this holiday a little less stressful for you & your pets!
Thundershirts, Rescue Remedy, Essential Oils, & calming treats are all great resources for anxious dogs during firework season!
We STRONGLY recommend kenneling your dog during peak firework hours! This will give them a place to relax, feel safe, & feel protected!
You should accompany your dog outside during potty breaks. He could easily get startled & go into flight mode, which means he could potentially jump a fence or run through something to get away.
Please DO NOT bring your dog to watch the fireworks with you! We promise, they don't want to see them! Dogs have a much more acute sense of hearing than us already, so you can imagine what a firework up close must sound like!
If you leave your dog home alone during the 4th, we recommend kenneling them. Turning on the TV or music louder than usual will help mask some of the sounds from outside. A little bit of Rescue Remedy, essential oils on a collar or bandana, or calming treats before you leave may help.
If your house is the party headquarters, you should keep your dog secured in a kennel or confined to a separate room. If a dog is startled, he can easily bust through a door to get away. Mistakes can also happen with guests over, & a door could be left open by accident as well. We prefer the "safe rather than sorry" route- its okay if your dog misses out on this party!
You can also like Dharma on Facebook! Click here to see the page.