Helping animals is a community effort- get involved!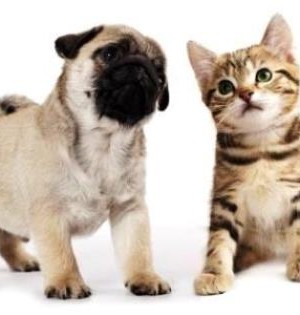 An Omaha-World-Herald article that appeared online and in print this morning highlighted that "Omaha's professional firefighters union is helping to gather supplies for an expected springtime boom of kittens at the Nebraska Humane Society."
Every spring, there's the ubiquitous, biological siren that goes off in cats, and the result is the Nebraska Humane Society and other shelters having an enormous influx of cats as weather warms. Last year, the shelter adopted out over 3,000 kittens. In total, 2015 saw over 5,000 cats adopted at the Nebraska Humane Society.
Take a look at shelter statistics from the Nebraska Humane Society here. 
As for the firefighters, The Fire Fighters Union Hall at 60th and Grover Streets will serve as a drop-off location for supplies through March 28. The public can drop off supplies between 9 a.m. and 3 p.m. and a list of items needed can be found on the shelter's website. Another cool opportunity to help the shelter with the kitty boom this year is to participate in the 2nd Annual Virtual Kitten Shower. The shelter's site says, "We're expecting…KITTENS!" and it's true. With the big numbers anticipated once again, the shelter is hoping to get a jump on supply gathering by holding an online "kitten shower" for the little ones set to arrive. Click here to find out more.
Also in various places on its site, The Nebraska Humane Society declares that without the help of the community, the shelter couldn't help as many animals as it does. That's also true. With an $11 million yearly budget (that's not a ton when you understand the day-to-day operations and number of programs), the shelter relies heavily on private donations to grow, nourish, and care for the ever-growing number of homeless animals. The firefighters are doing a good deed. We see donation events all the time that aim to help area rescues and shelters. We at Pets in Omaha have held two Donation Days that saw nearly $15,000 worth of supplies collected for the Nebraska Humane Society, Midlands Humane Society, and Town & Country Humane Society. The community cares and animals thrive. If the community stops stepping up, the animals are out of luck. No one wants that.
So. What are you doing to help the animals in our local shelters? Whenever you're able, consider donating to shelters using cash charitable contributions, non-cash contributions, and heightened awareness of their needs. The firefighters would love to have your help. We'd love to see your help in our next fundraising/donation drive. Keep your eyes peeled (especially focusing on our events page which lists fundraisers all year) and be mindful of the fact that you are the key to saving animal lives.