Here's a way to save money AND help rescue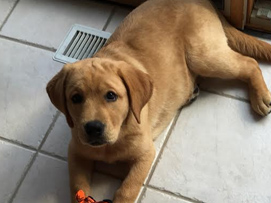 United Insurance Agencies and Affordable Auto Insurance- they're champions for the abandoned, over-bred, abused, and surrendered dogs of this world. Currently, its team is looking for ways to help the volunteers who work tirelessly to save animals and find them new homes where they can live the happy and safe lives they deserve.
The solution- UIA has created #QuotesforCanines!
There's a YouTube video that explains it all right here: YouTube and there's no obligation for your quote.
A donation of $10 will be made to rescue for every home and auto or business insurance quote that is referred to the group in March. This is a no obligation offer and it only has two weeks left!
"We're asking groups like Pets in Omaha to help spread the word about this promotion so that we can help dogs in Nebraska and Iowa find their forever homes," the group recently said, and we hope our readers will respond!
You can find UIA online in a number of ways, including:
Get a quote, help rescue, and tell them Pets in Omaha sent you!