Holiday K-9 Cardio Classes and more from Big Moose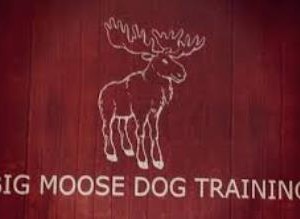 Kristin Sanstede, owner of Big Moose Dog Training, knows how difficult it is to keep you routine going around the holidays. That's why she's doing something special for folks who would like to stay active and motivated this holiday season.
Big Moose's "K-9 Cardio" classes are organized sessions that help dogs and their owners stay active in a fun, different way.
"I wanted to offer something to help supplement the lack of physical exercise (during the holidays). Plus, with all the holiday hubbub, dogs often get left out and walks get skipped," Sandstede said.
And maintaining physical activity is an important enough idea to Sandstede that she's temporarily waiving fees for classes for the holidays. Details about fees and programs can be found on Big Moose's website here. Sandstede offers K-9 cardio groups twice a week to help get people to remain active. Last week, the class worked on leg strength and the last week of the year will include a class focusing on upper body strength.
Sandstede said that training your dog is important not only because they will be better behaved, but it will help develop the dog-human you bond. with your dog. "All dog breeds were originally 'made' to do something, but very few people truly have working dogs.That can create lots of problems," Sanstede said. Problems include getting into the trash, drinking toilet water, or chewing on shoes.
For more information on the groups and to see what other events Big Moose is doing, you can "like" follow Big Moose Dog Training Co. on Facebook.
January 2017 will kick off three, five- day groups on different topics including:

• Doorbell Diva's: focusing on better door manners when company is over.
• 10 Ten-Day Recall: working on how to get your dog consistently to come when called.
• Indoor Games: learning games to help curb your and your dog's shared boredom during the winter months.
Also, When classes kick back off in January, Sandstede will also be adding several new classes, the most exciting being APDT Canine Life and Social skills. "I am the only one in the state of Nebraska certified to teach and test all levels of C.L.A.S.S.," she said. More info can be found at mydoghasclass.com