The Holiday Season Officially Starts Tomorrow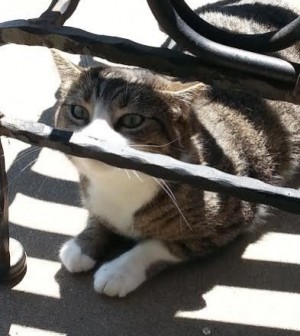 Halloween, Thanksgiving, New Year's celebrations and everything in between makes for a holiday-filled end to the calendar year. There's one holiday that precedes them all and, depending on who you ask, is at least the cutest of all. National Cat Day.
Every year on October 29, cat lovers dedicate their day to praising their feline friends. While most special pet days are dog-centered, National Cat Day is for all the kitties we love.
NationalCatDay.com is Party Central for the holiday and we'd love to have you get to know the site, what National Cat Day is all about and learn how to properly celebrate your love for cats.
From the website: We explode the internet every October 29th. We live to celebrate cats and help them to find forever homes. Through our large social media & press platform, all year long we're able to partake in the wonderful world of cats and put the plight of cats in shelters, center stage. We educate literally millions all year long but on October 29th….it's party time! We encourage you to spoil your fur baby a little more on National Cat Day than any other day (you don't want them to get too demanding do you?) by buying them a new toy drenched in cat nip, giving them something simply scrumptious to eat, offering LOTS more cuddling and making a donation to your local shelter in their honor. The best way you can celebrate though is to save a life! So if you can….ADOPT….don't shop. Estimates reveal that there are approximately 4 million cats entering shelters every year with 1-2 million being euthanized. Often cats are overlooked and under-appreciated because they don't usually have jobs like dogs. But cats still lower blood pressure, offer unconditional love and companionship, tons of laughs and alert their owner to danger. Many cats have been named heroes. So take that…dogs!
The team at National Cat Day wants you to love your cat, but its message is more than just cuddles and treats. It wants you to adopt, spay and neuter, and provide the best family and care at cat could want.
According to the National Cat Day website, National Cat Day was founded in 2005 by Pet and Family Lifestyle Expert & Animal Welfare Advocate Colleen Paige to help galvanize the public to recognize the number of cats that need to be rescued each year and also to encourage cat lovers to celebrate the cat(s) in their lives for the unconditional love and companionship they bestow upon us. Many large pet companies sponsor the site and holiday. It's a big deal on the web and off.
We know you love your kitty every day, but be sure to give him or her an extra tummy rub on October 29 for all he or she does for you. And give another little ear scratch for us!